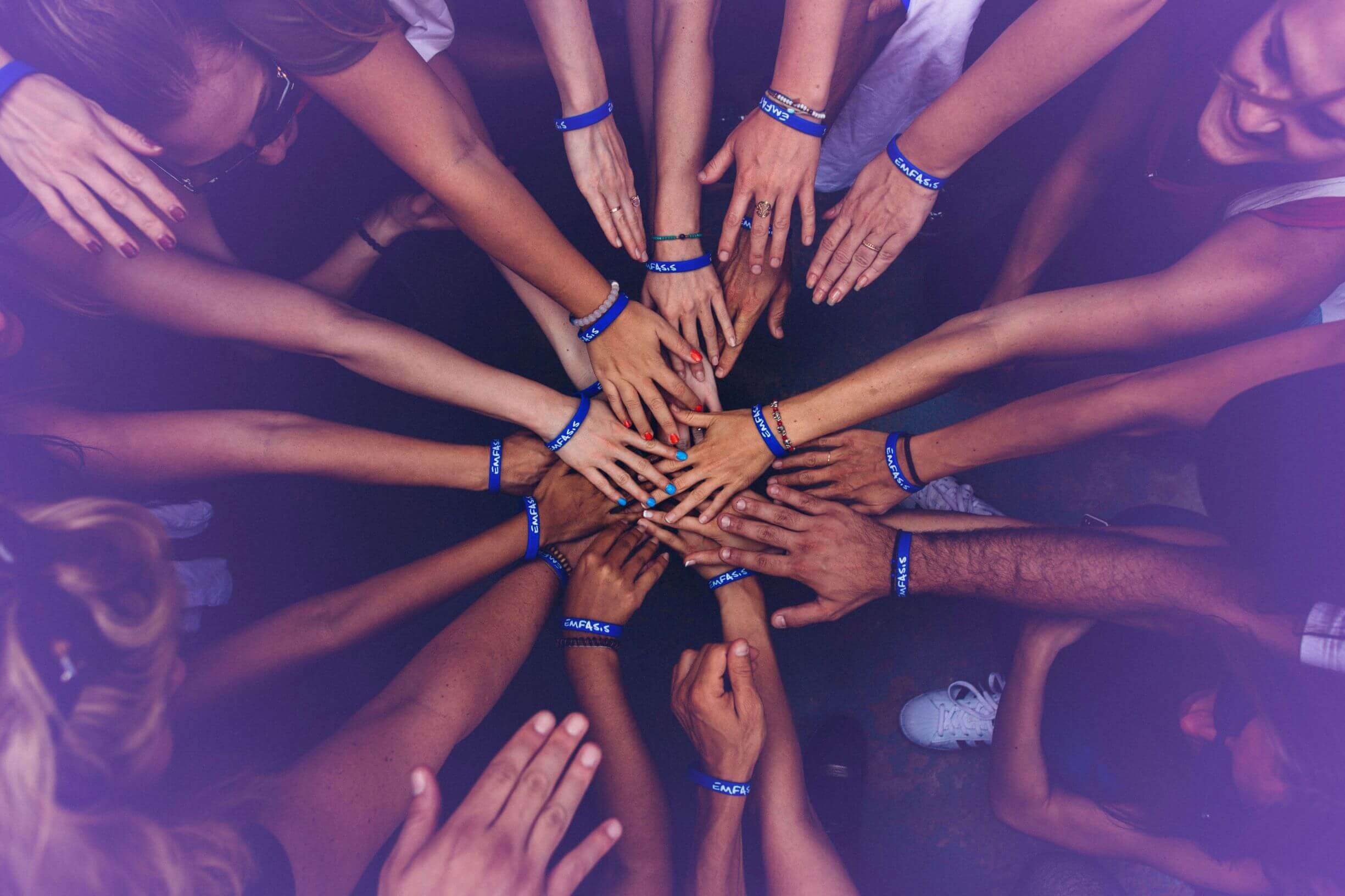 Community of Love (COOL) List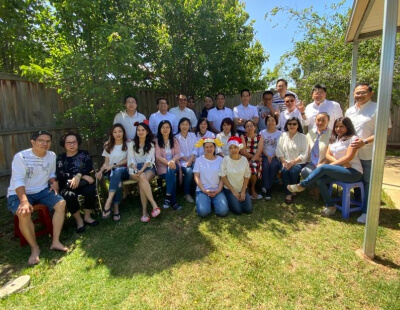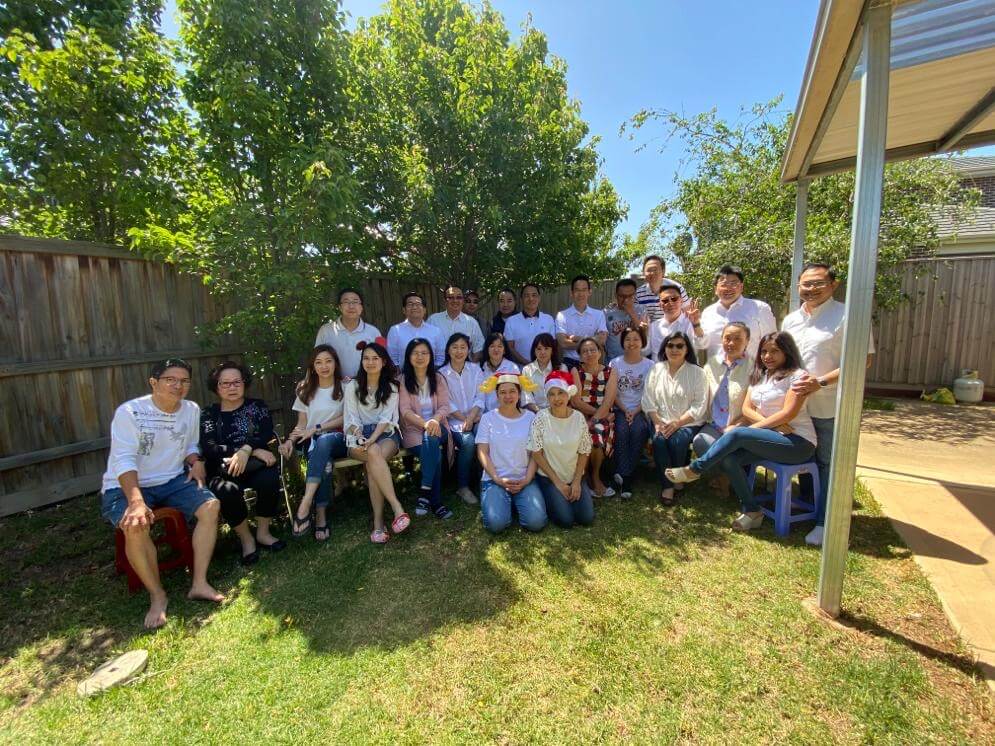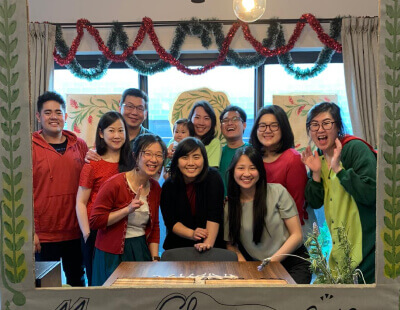 I joined COOL Berea at the beginning of 2019 after arriving in Melbourne to continue my study in culinary management. At first, joining COOL was a struggle due to my study and work commitments. However, my COOL members have always been very supportive and along the way, by God's grace, I am able to join every week.
Being part of Berea has helped me in my spiritual journey with God. I found encouragement through sharing from other member's lives, how God has shaped them to become who they are now. It inspired me pursuing God more, asking God for wisdom and participating daily forgiveness. Because of this time constraint, reading scripture was very challenging, however, Berea emphasizes reading the scriptures in detail, discusses them in-depth and propels every member to apply it in our daily lives.
Their acceptance enables me to share my burden or life struggles without fear of being judged. Their advice based on Christian values has lightened the stressful adjustment to the new environment in Melbourne. Lastly, their diverse personalities and perspectives have enriched and broaden my way of thinking, have helped me to improve my communication skills, and to appreciate other people' differences. I can say that this community is not perfect, but worth it.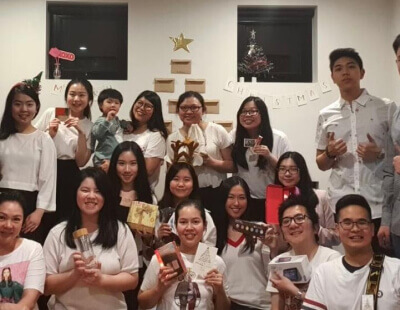 Having a Christ-centered community means that we have friends that help and support us in our growth of faith. They are our second family away from home. The essence of a community is to build each other up in Christ, according to His Word. Nobody is perfect, so we shouldn't put our expectations in people, but only keep our eyes towards His abounding grace.
We have to shift our focus from 'what do I get from this community?' to 'what can I give to this community?'. That way, we don't focus on ourselves, but we can see others and treat others with love. Even though it's not perfect, and it may not be the same for everyone, one thing that we can expect when we join a Christ-centered community, essentially, is to have a Christ-loving family.
By joining a community, we will love and feel loved, as Jesus has loved us. And most importantly, our faith will be anchored more strongly in Him.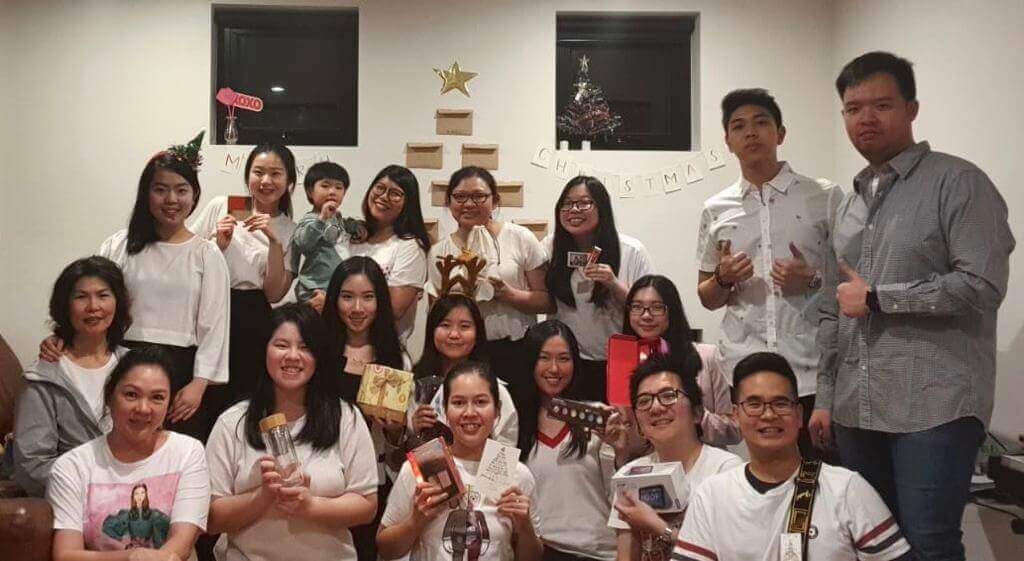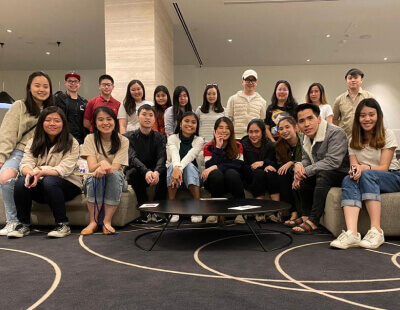 I am blessed and grateful to be a part of COOL Bethel. Since I joined the community in 2018, I have learned a lot of things especially on how to serve one another. Back then, I was a shy and passive person that was reluctant to join any community. However, one of my friends in university somehow invited me to join a COOL in BIC. At first, I wanted to come along just to fill in my spare time.
But, as time went by, I felt more comfortable with all the other members and decided to stay. Slowly but consistently, they started to encourage me to serve; started with praying and sharing about God's goodness. To be honest, it was really hard for me to share my experience with God in front of a lot of people, but my shepherds and cool members never stop encouraging me and giving me the motivation to serve one another according to the word of God.
For me, planted in the right community is very important for our spiritual journey because God sent us to spread the Gospel, serve, and love one another.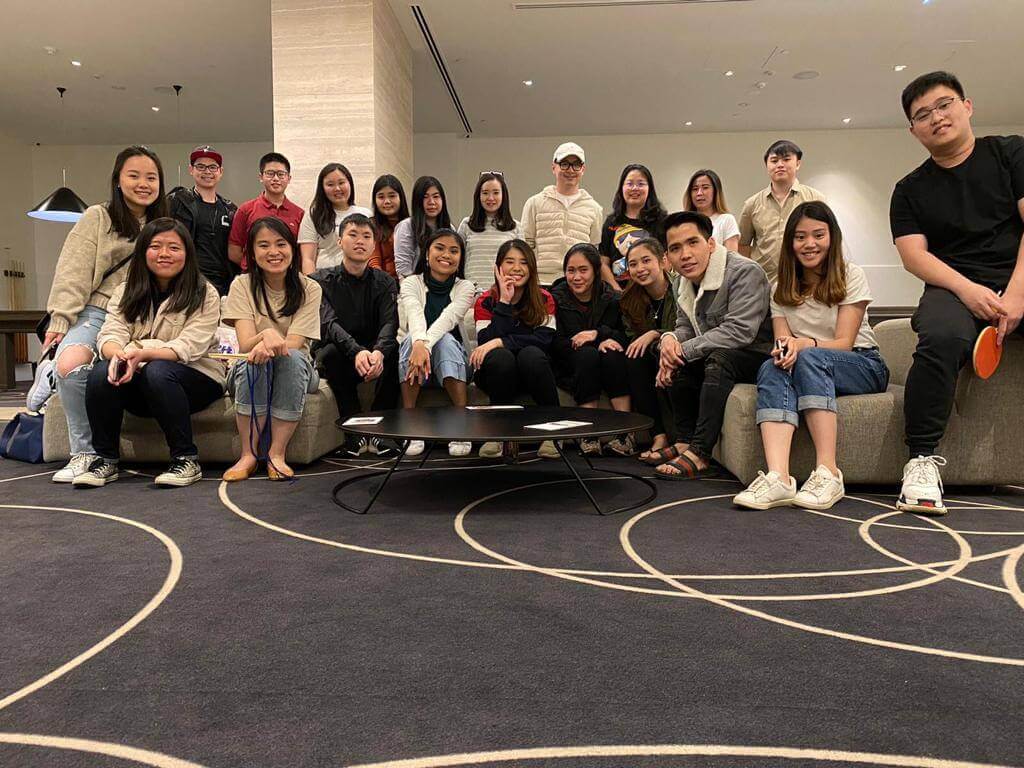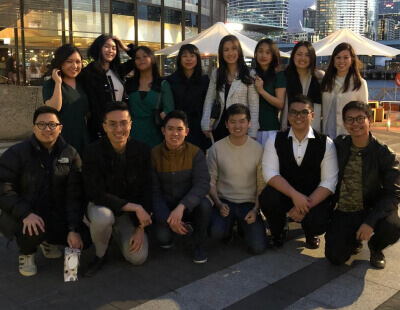 As an international student with no family members around, COOL Cana is what I would call as my second family here – who offers me comfort and where I have the opportunity to meet various types of people and learn from one another. Not only in terms of the social aspect, but COOL is also where I could study and share the Word of God. It is beautiful to have people who support me constantly and continually remind each other of the love and grace of God. Overall, COOL has been an integral part of my journey as a Christian, which has fostered my growth in both my social and spiritual life. I am so grateful for this family.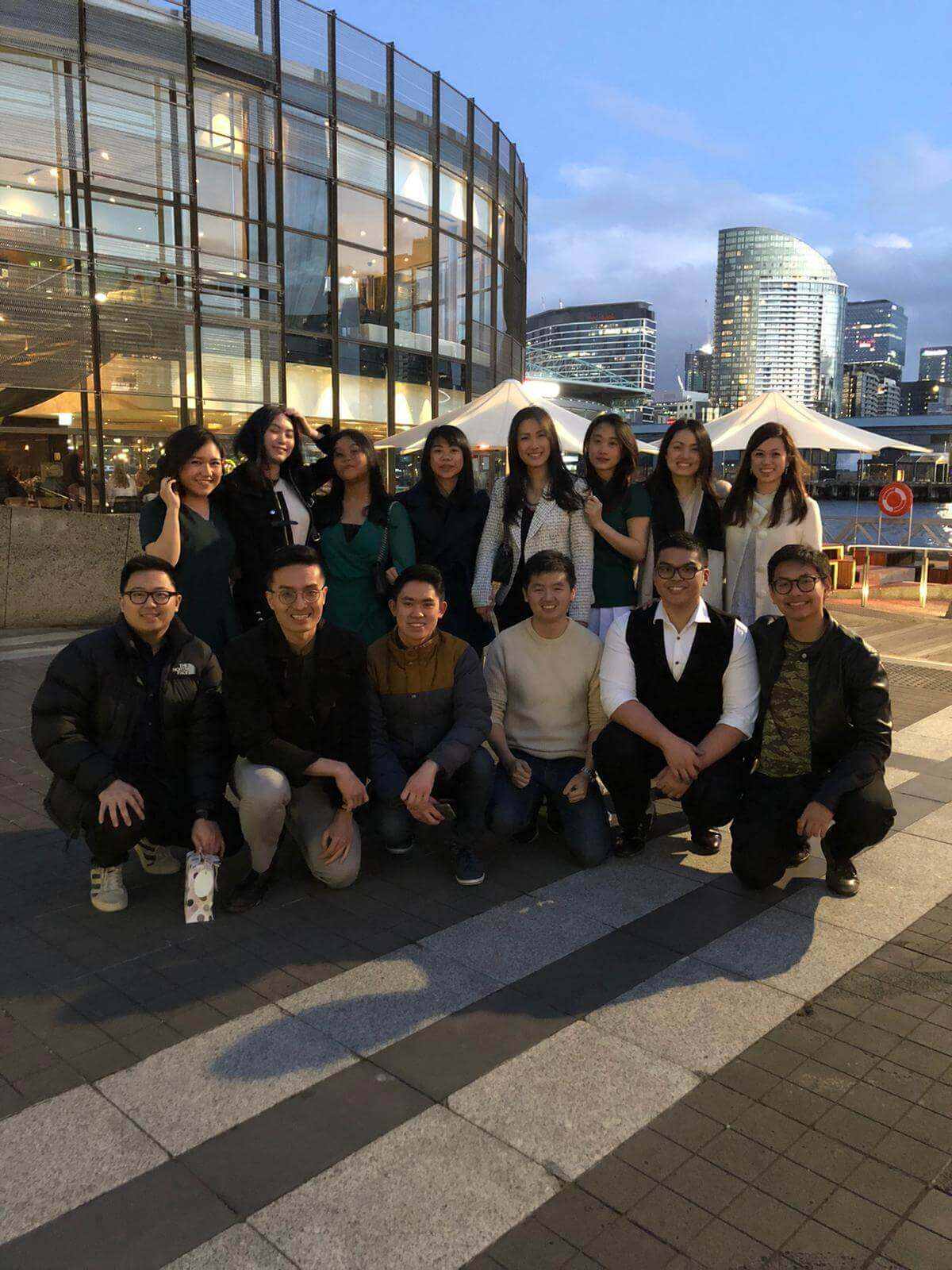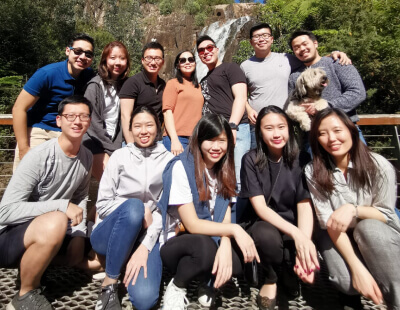 Since I joined COOL Carmel-Gilgal in 2018, the community has shaped my spiritual discipline, as well as my compassionate heart for others. At first, I had to make a difficult trade-off between dedicating my time to attend COOL and having my leisure time. Praise to the Lord, joining COOL has ignited my passion to consistently learn more about Jesus and to have Christian fellowships with other members.
Furthermore, I vividly remember that my COOL cared for me during my tough job-hunting process. They prayed for me without being asked and even gave me financial assistance. I am deeply grateful for my community, and for Jesus, who has placed me into this like-minded community in Christ.
Moving forward, I desire to pray for and exercise compassion to my family, friends, COOL members, colleagues and many others (1 Peter 3:8).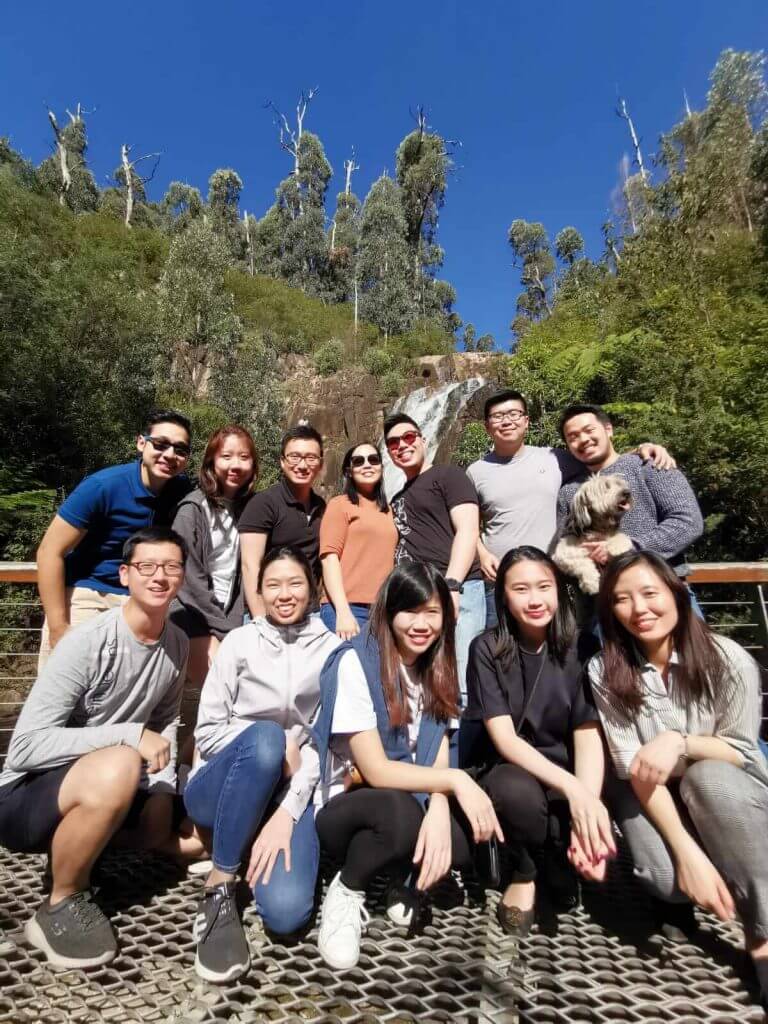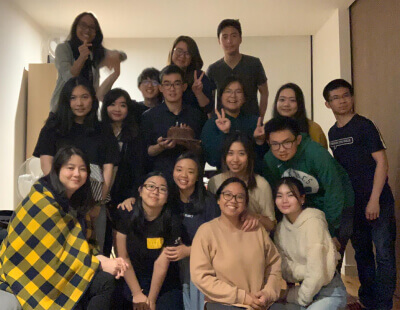 One thing that I prayed for before I came to Melbourne in 2016 was to find a community where I can make new friends and grow spiritually. I praised God that I found COOL Eden where I met the people who I can consider as my second family now ? In COOL, we not only come for weekly gatherings but also to share our life with the people there too.
The most memorable thing within 4 years in Eden was seeing how much the members care for each other. After I graduated, I was having a hard time finding a job that eventually made me feel down and discouraged for some time. During COOL meetings I often shared my struggles about the job search and how it had affected my relationship with God. I was glad that I was surrounded by people who cared for me; they tirelessly listened to all my ups and downs, reminded me about God's truth, and prayed for me as well. I truly hope that everyone can find COOL as a safe space where they can be themselves where they can support and encourage one another.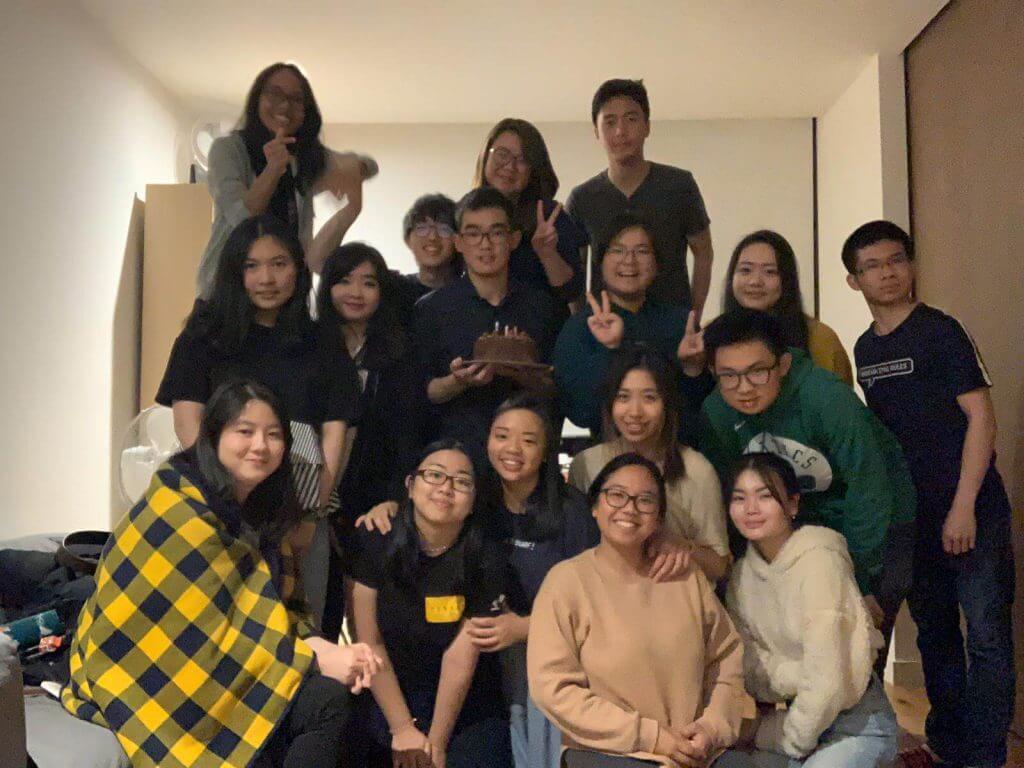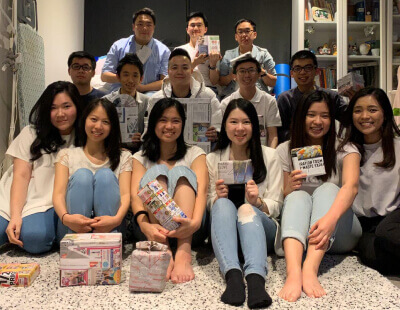 Being a part of a church community was a strange concept for me. I started to come to COOL meetings when I first moved to Melbourne and a friend of mine asked me to join. After weeks of declining, I eventually gave it a shot partly because I felt bad for constantly turning his invitations down. But now I can honestly say I am so thankful God has lead me to such a beautiful group of people. My small COOL community is not made up of perfect people, but from them I can feel God's grace and love shining through. I picked up my Bible for the first time in years and together we study the Words of God, pray and support each other through tough times. Joining a COOL was truly a blessing and I am thankful every day for the opportunity.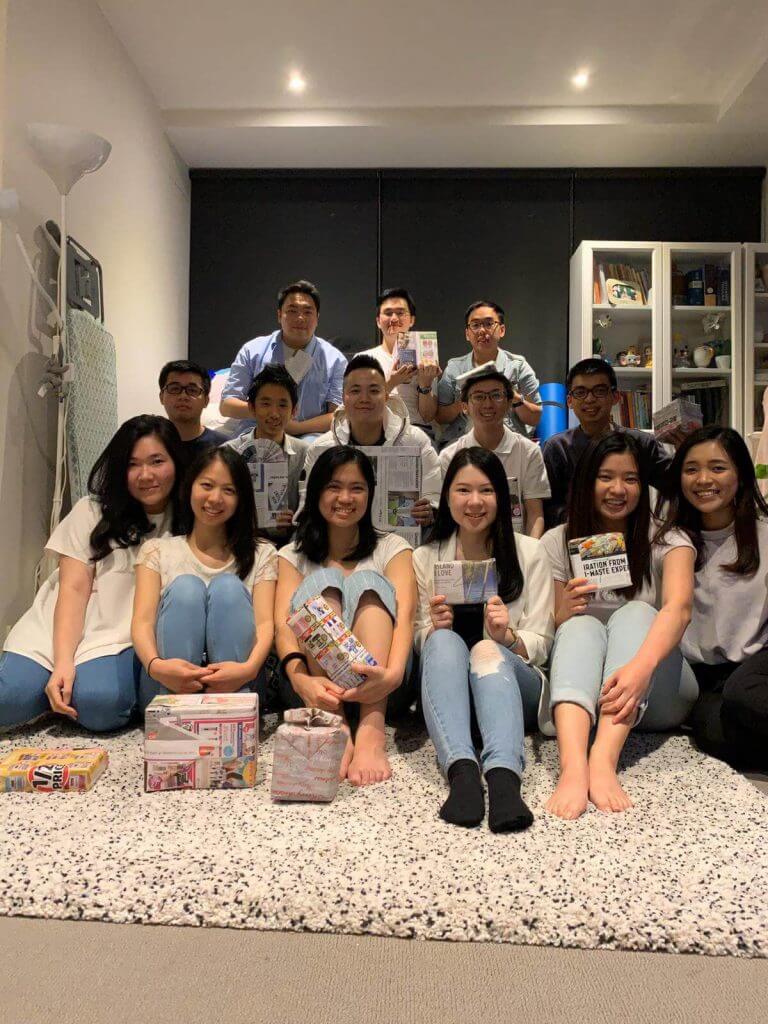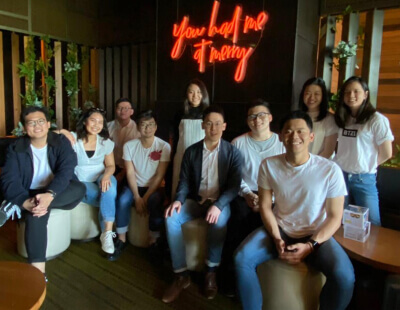 I came to Melbourne to pursue my study and joined COOL for the first time (ever). It's crazy how this community has shaped and helped me grow in my journey with God. Their warm welcome and hospitality show me a glimpse of Jesus which makes me want to know more about Him.
Through this community, I have learned that it has never been about me. I was never brave enough to pray for others as being judged is one of my fears. However, they taught me how to listen without judgement, to serve and care for one another, and more importantly, they encourage me to strive and seek God daily. I have called them my second family ever since.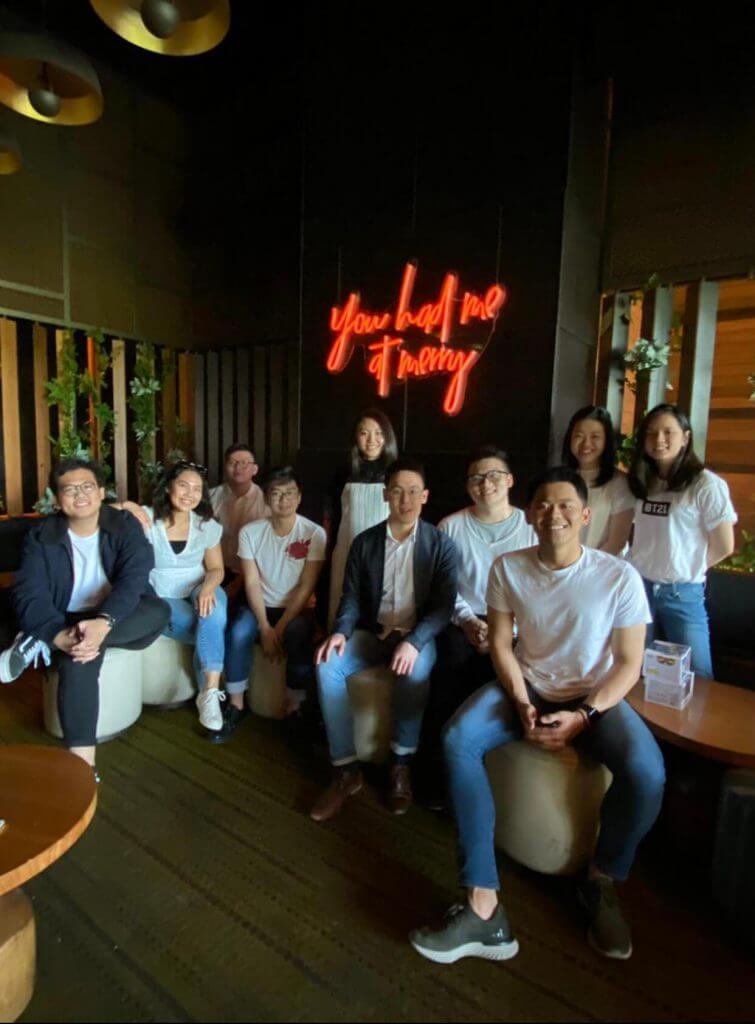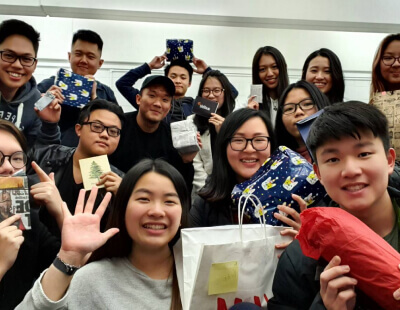 The first time I came to Melbourne, I joined COOL Ephraim because I was invited by my friends who had already joined the group. At first, I was mostly quiet because I didn't really know anyone. But, it turns out all the friends in Ephraim are very fun.
I feel that being in an environment with friends who are believers has made my faith in Christ Jesus grow. Joining COOL is not like a typical Sunday Service, because it is held in a more relaxing environment, so I can understand the material that is shared more easily.
My COOL friends are not just friends who go to the service together, but we can share with one another, we can chit chat, and hang out.
As a student who didn't really know about university life and living in Melbourne, all my friends here have been very helpful and encouraging. Overall, my experience in COOL Ephraim is very memorable, because we are not strangers to one another, but we have become like families and siblings in Christ Jesus.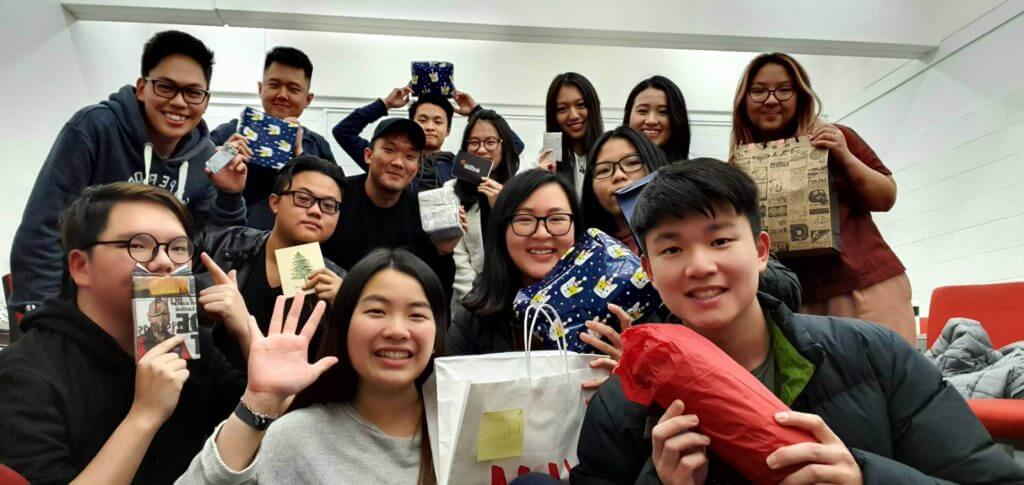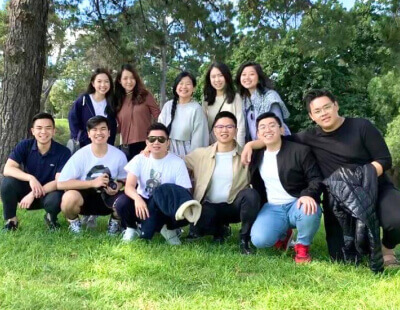 I came to know God recently through my experience of Him at one of BIC's Sunday services. I was first overwhelmed because I didn't know what it was, and the actual meaning behind it. I didn't know what I should do next. Responding God's calling wasn't an easy journey, with many around me questioning my experience and new-found faith. At first, I didn't know what to expect in COOL, where I thought it was nothing but a social gathering. After joining it, I felt really supported in ways that weren't imaginable. I realized how the diverse background that each of us bring, complements each other's spiritual journey. Throughout the six months of joining, I am very grateful for the family in Christ that I'm with right now, and hope to have stronger bonds through the journey ahead.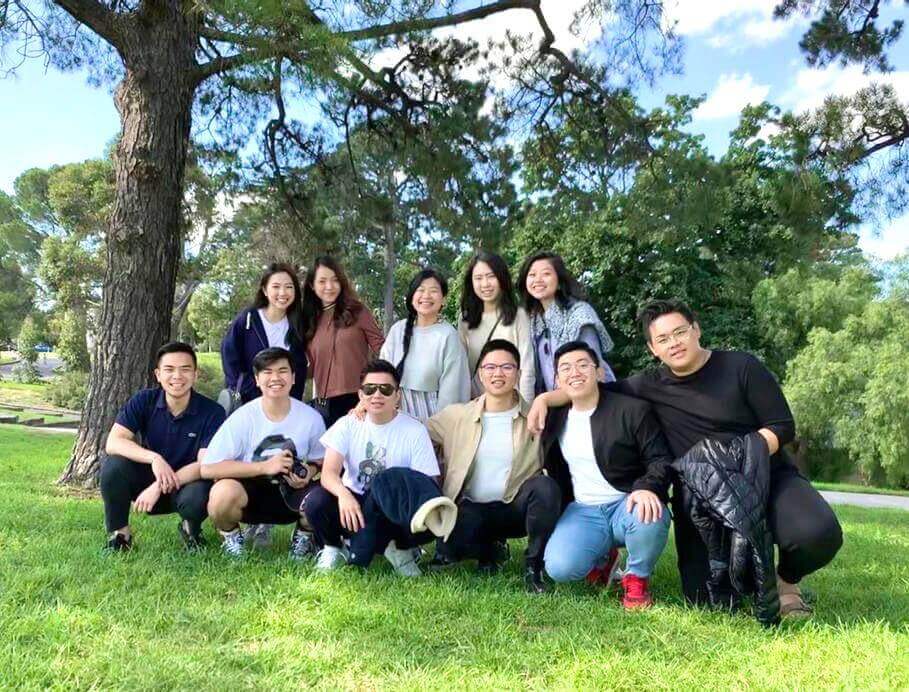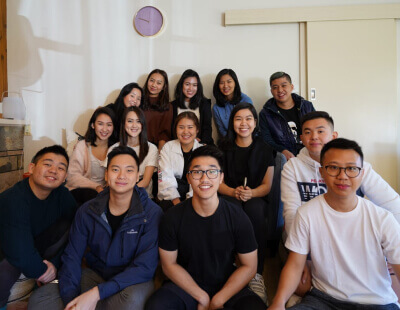 BIC's COOL is my first small group. At first, I was not sure whether to join – but I thought I'd give it a try. It turns out to be an impactful place in my journey of faith. It's more than just a weekly gathering but it's a place to do life and pursue God together. For me, I know God deeper through learning and discussing His word together.
Also, being in the community has transformed the way I see God's love. During difficult times in my life, my brothers and sisters in Christ always support me through prayers – which I believe is God's work to sustain and strengthen my faith. It is really a safe place where we can be vulnerable and be who we are, because of the genuine care and love from the people in the community.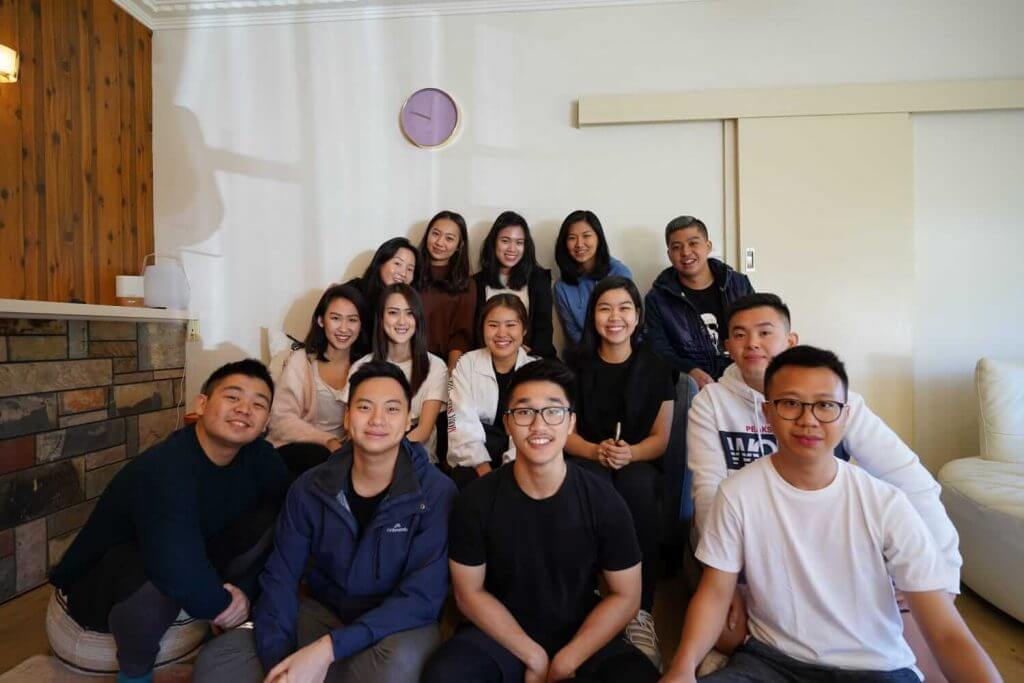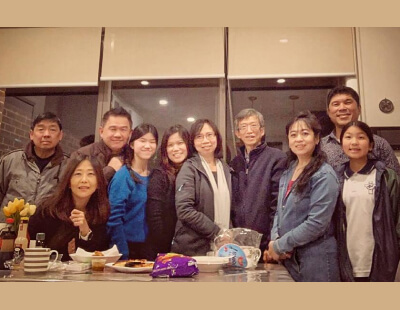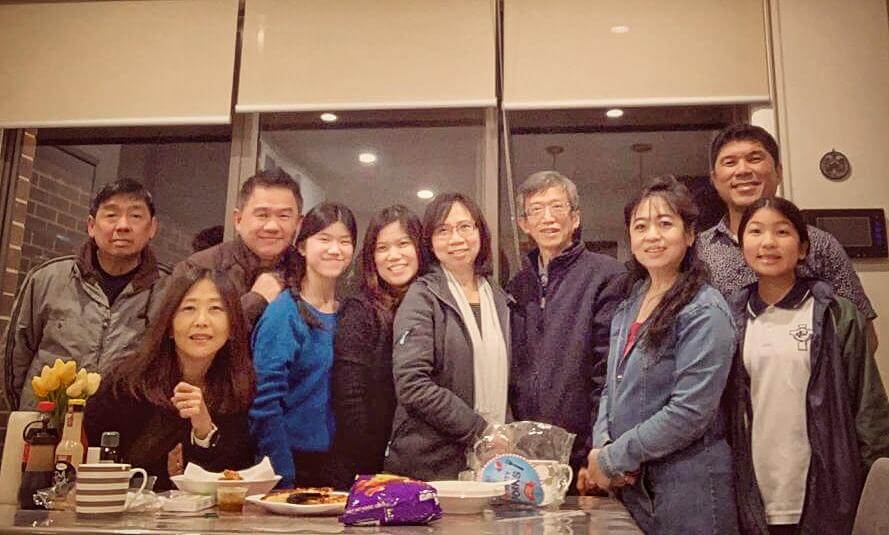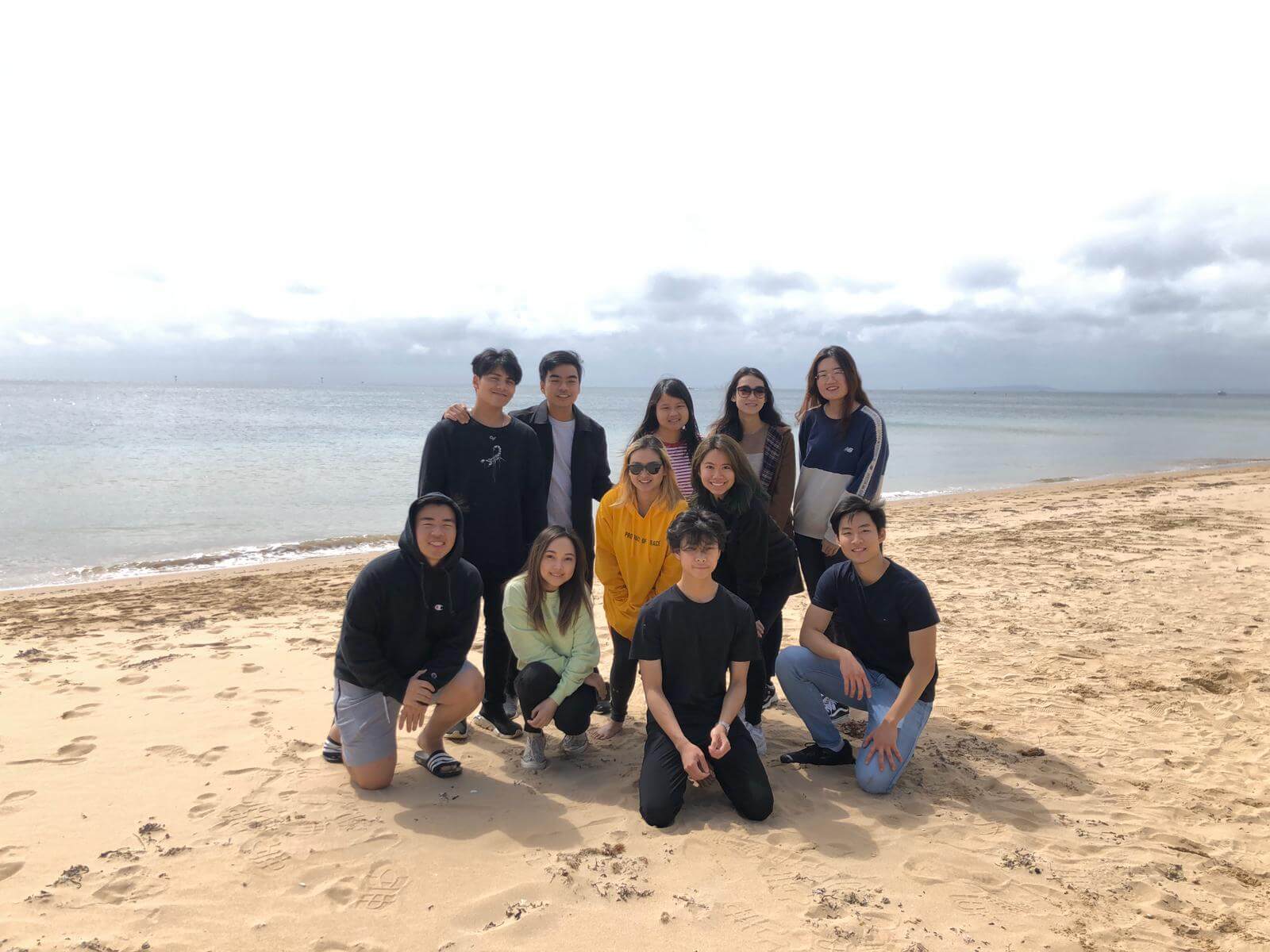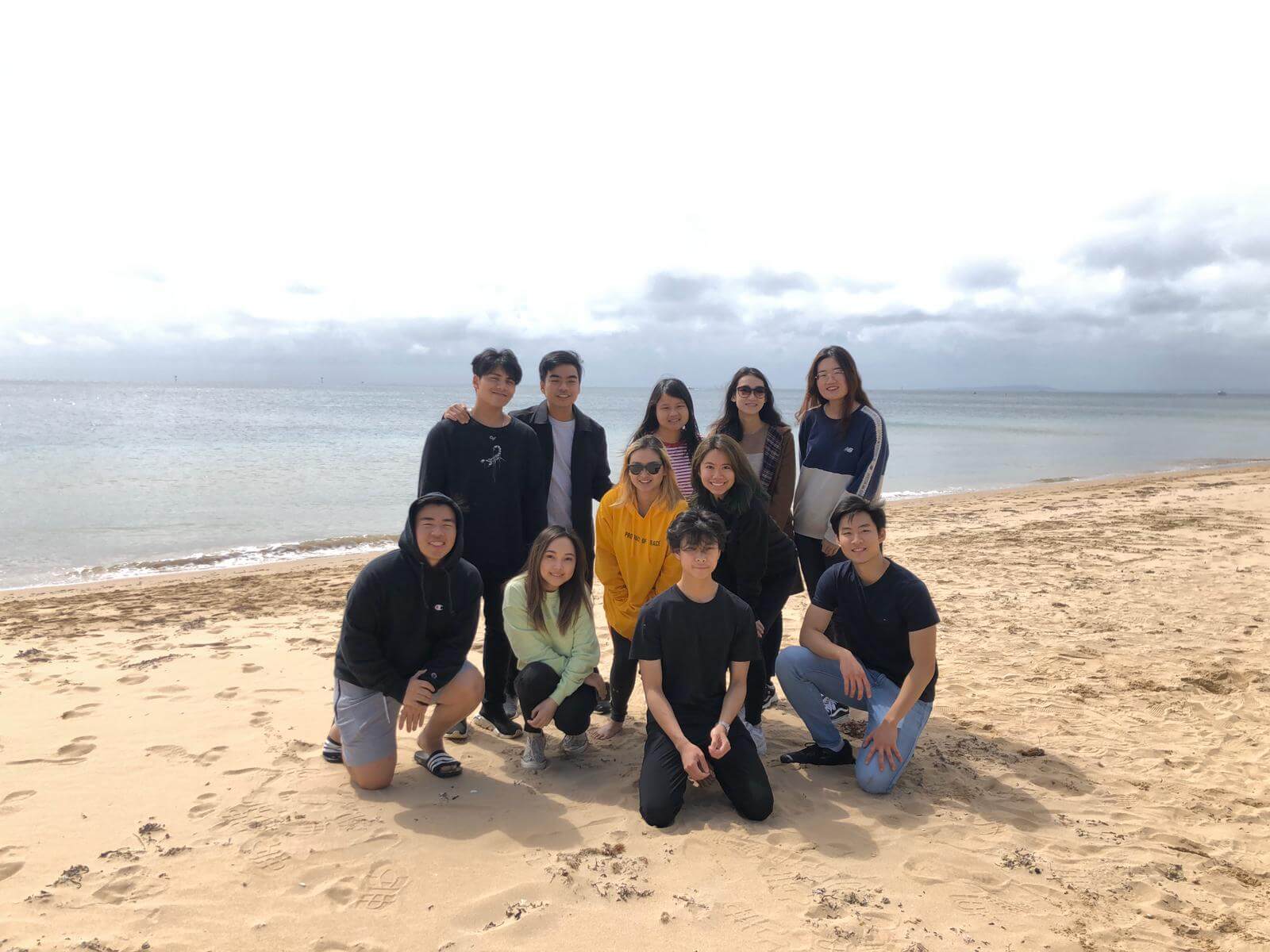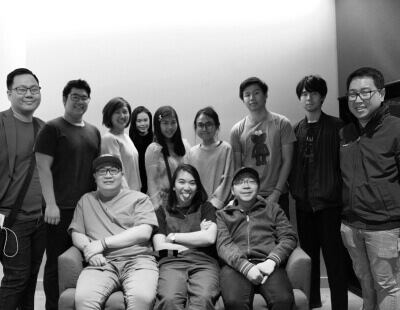 I joined BIC in mid-2019 when I started my university at Melbourne. Before coming to Melbourne, I looked into the churches available around me and stumbled upon BIC. As soon as I came into BIC's Sunday Service, I was interested and captivated by the delivery and explanation of solid doctrines from the Scriptures and immediately searched for more.
I was introduced to my current COOL shepherd on my first day and started participating in COOL since then. Through COOL, I learned heaps of new things such as being a part of the body of Christ, developing a godly motivation and spreading God's characteristics from the inside out. Overall, COOL leads me to become a better individual in the physical, mental and spiritual aspects of life.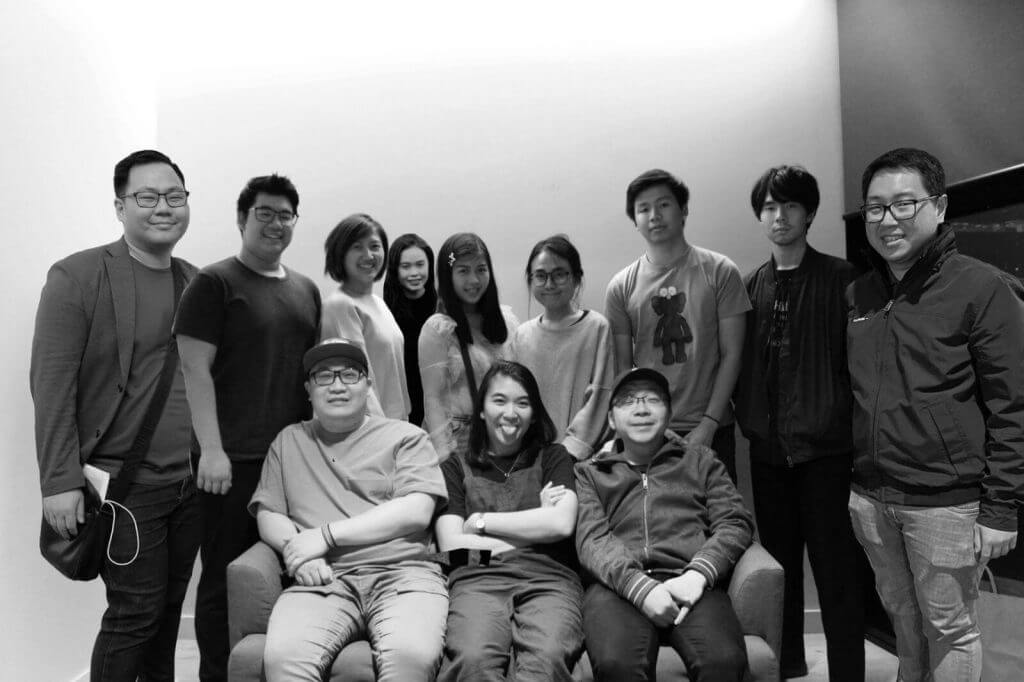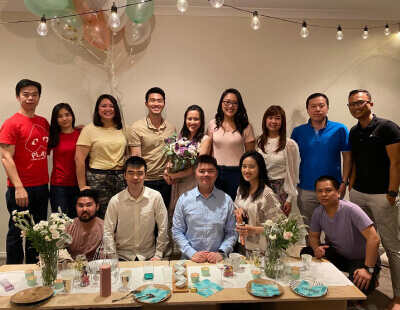 I first came to BIC church as a stranger and ended up joining COOL Horeb. During my time here, I have been spiritually growing because I have been nurtured by the group leader who is like a spiritual father to me. We have grown tight friendship amongst ourselves that resembles family-like closeness.
I can also see the real application of Jesus Christ's love, not through the show of talents or skills, but through caring of one another. This is one of the reasons I regularly attend COOL Horeb until today. I decided to commit to this community, grow and learn how to bless others and imitate to care for others as to how I have been cared for.
To bear the image of Christ does not mean to preach from a pulpit, but through loving and caring to one another in the community.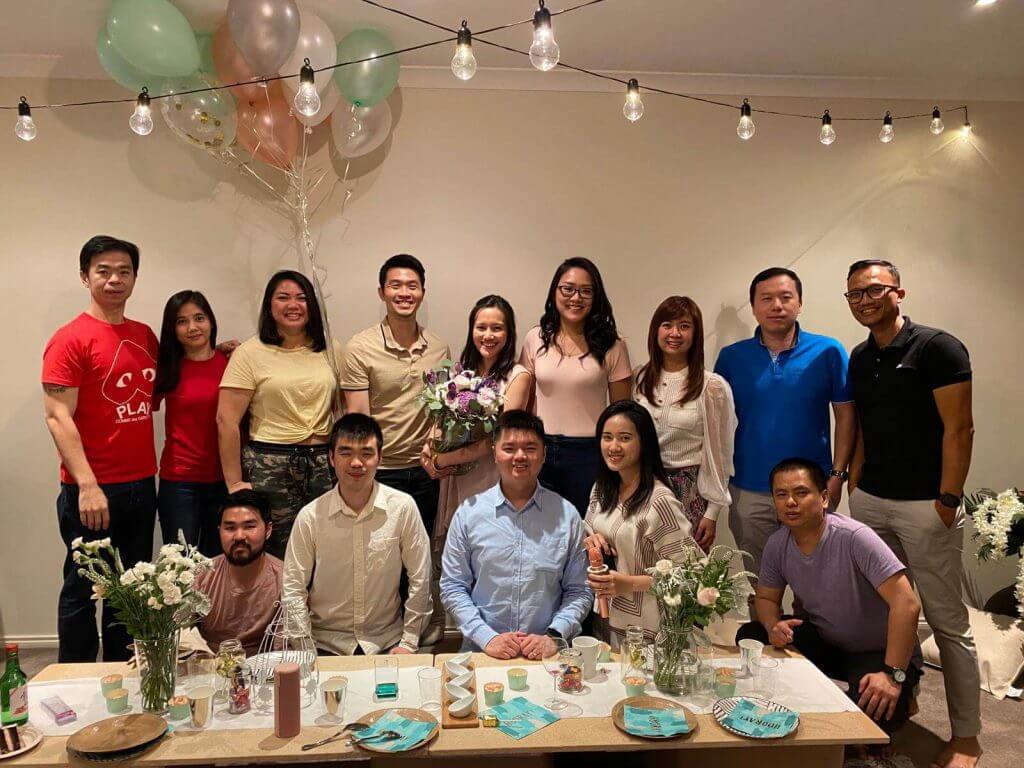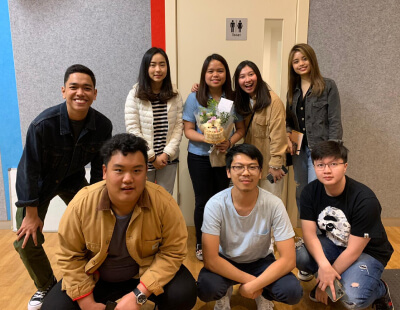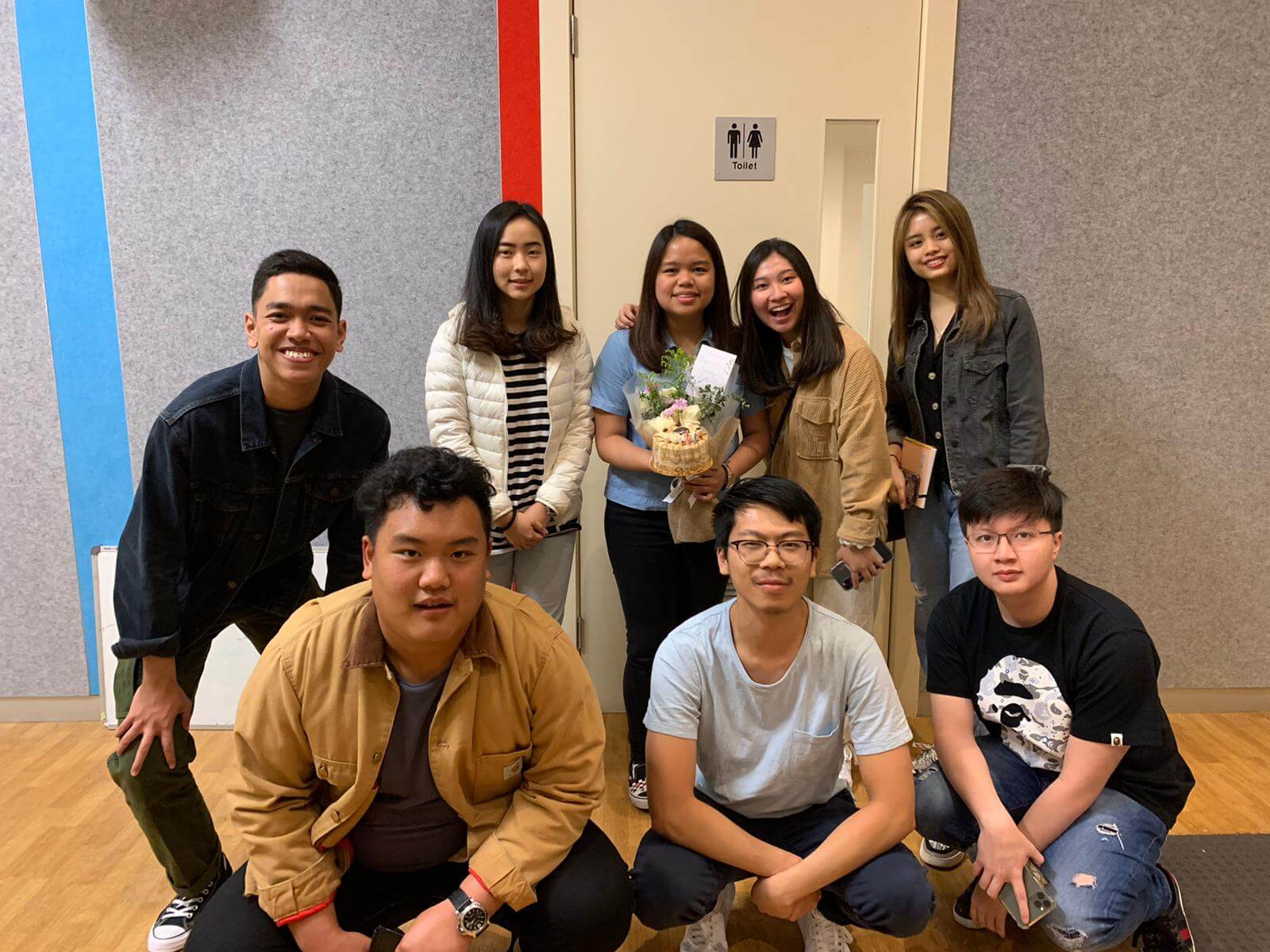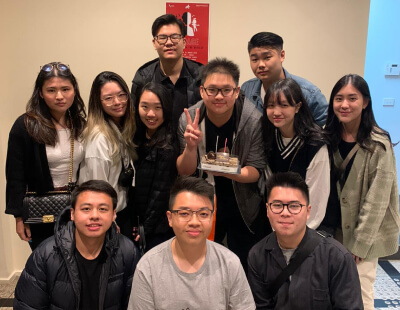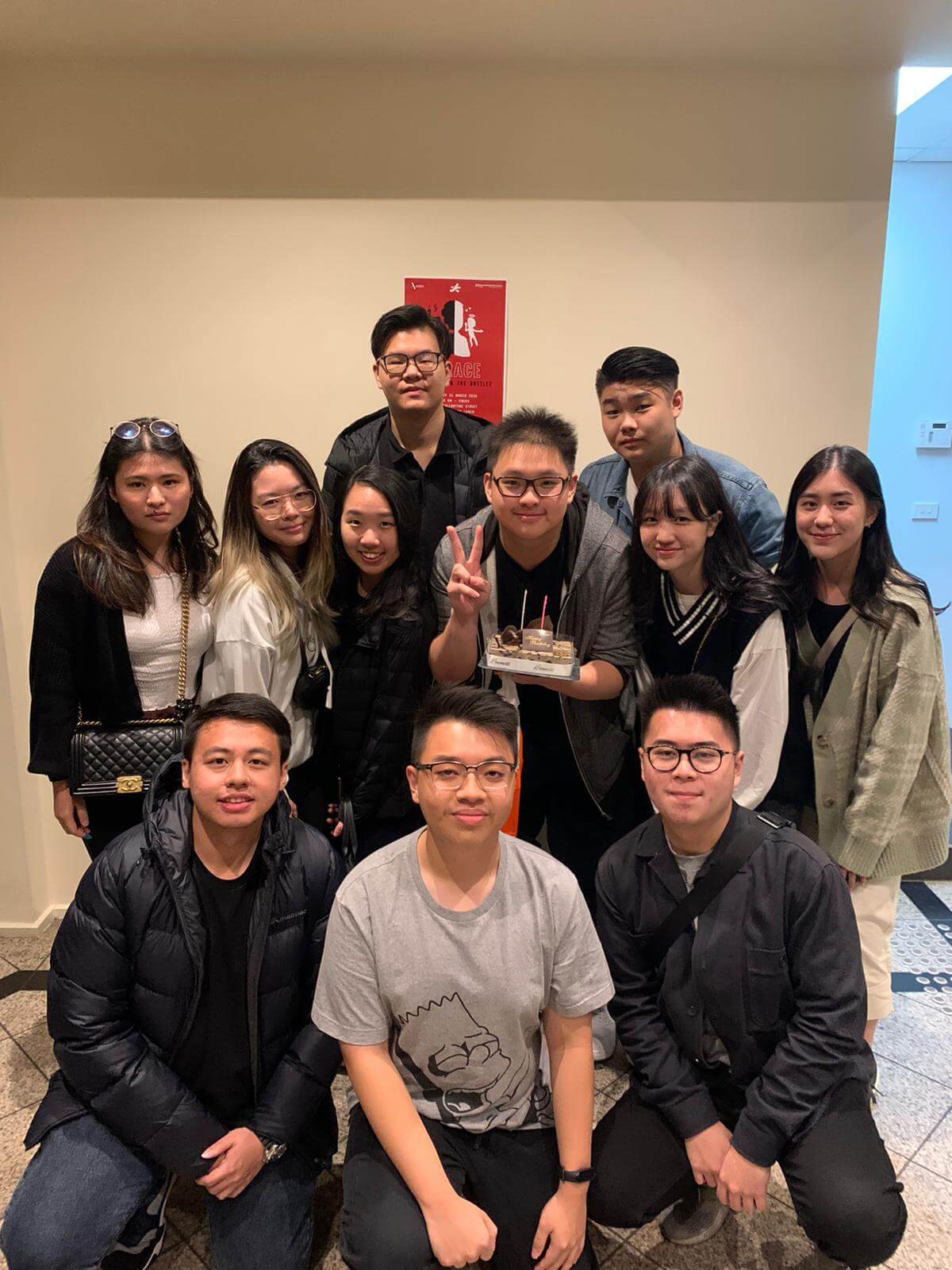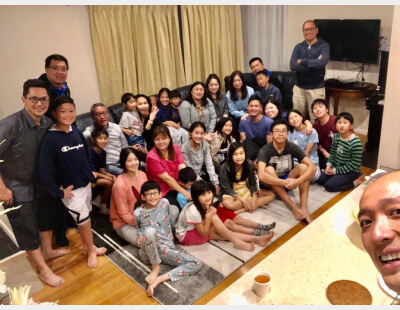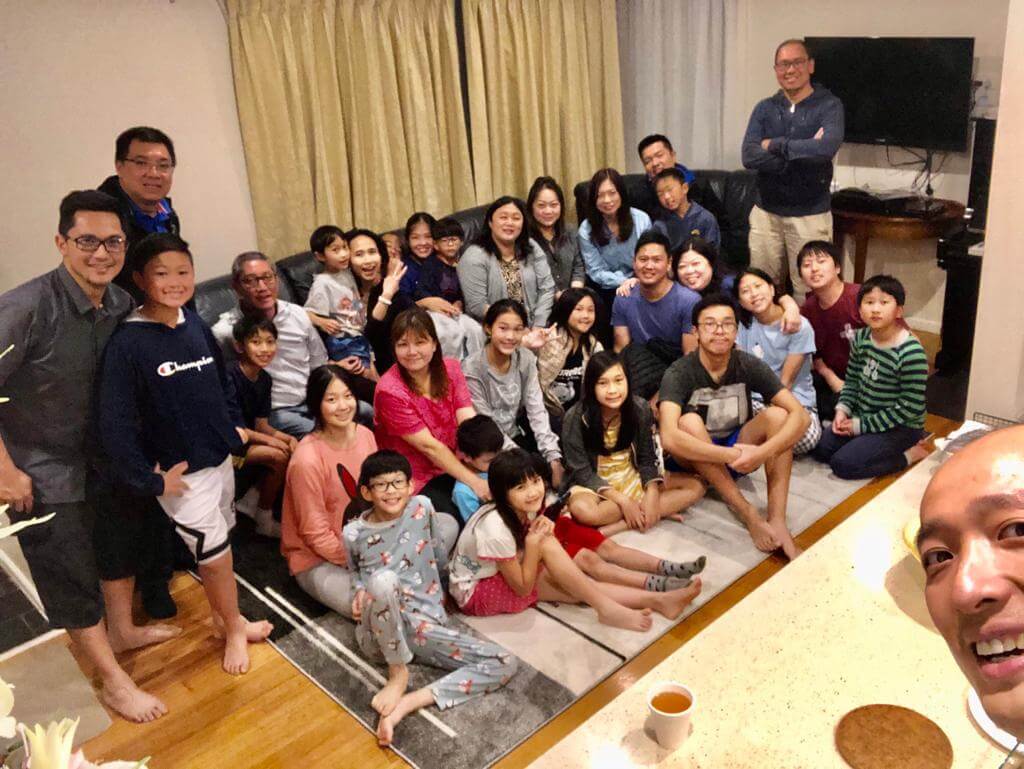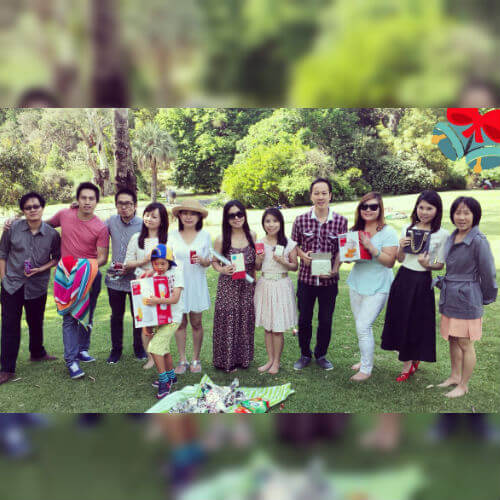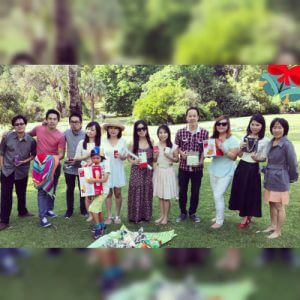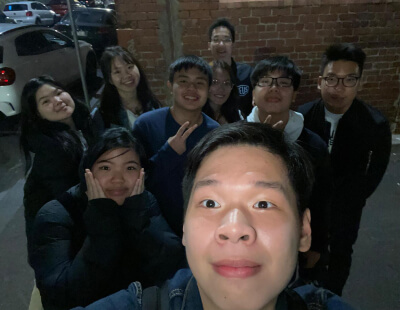 COOL is a place where we can worship together and listen to the word of God in a smaller group compared to a service. COOL also has a fellowship session where we can get to know each other and God in a super fun way.
So far, for almost a year, I've joined Next Gen's COOL and the COOL community has helped me to learn a lot. In COOL, by listening to other stories, we can bless each other and also be constantly reminded to maintain our relationship with God.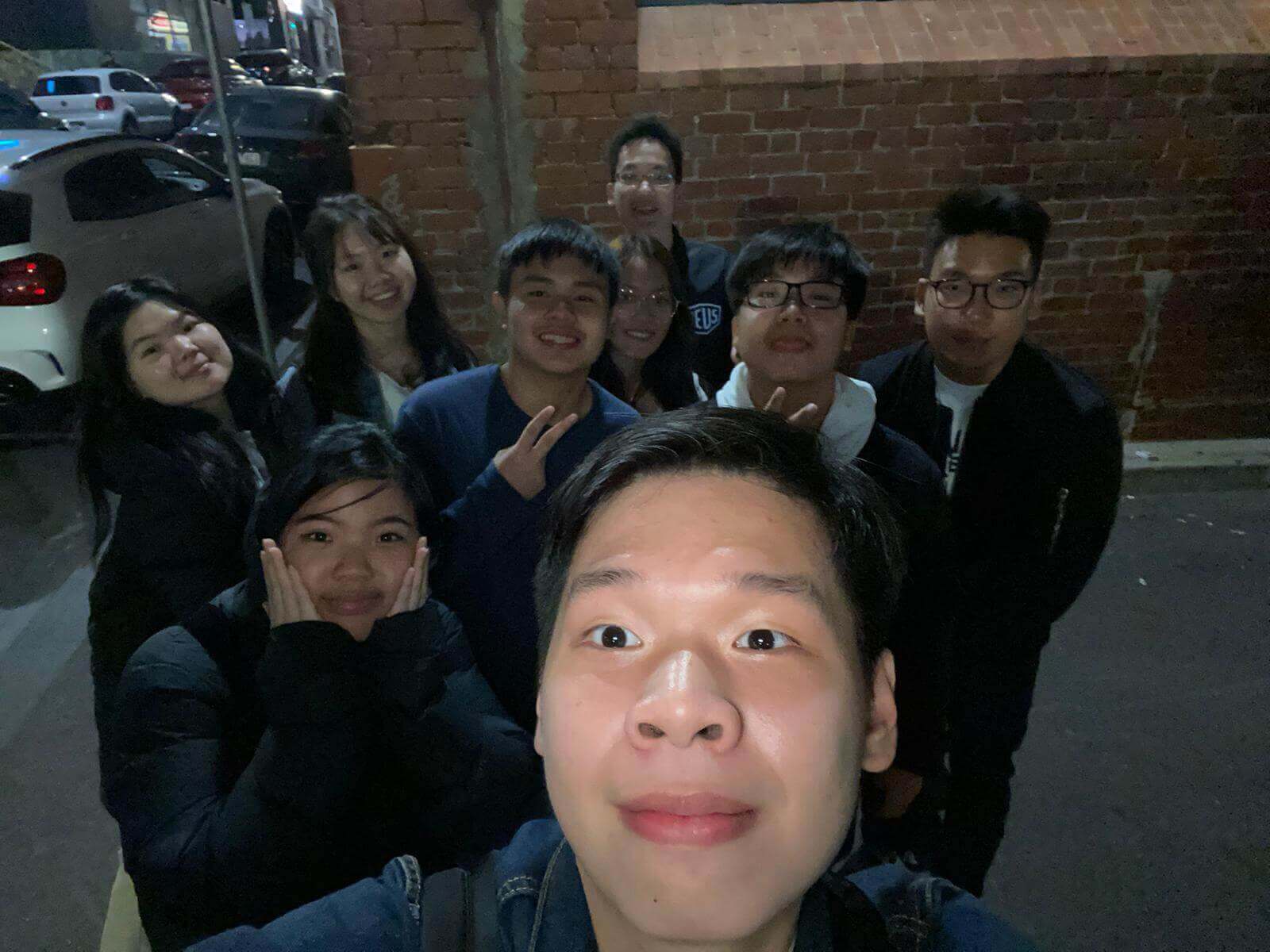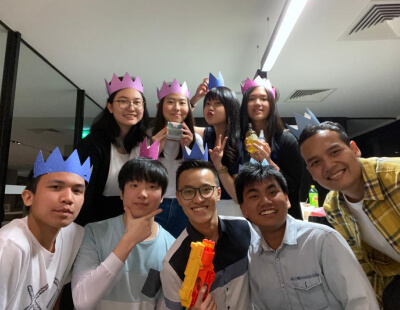 I joined this COOL Judea as a member back in 2011. This is one of the first 180 COOL (it was part of 180 back then, and now it is a part of NextGen).
This COOL is where I can say, I have got to know Christ and became a true believer. My COOL leaders back then nurtured, taught and discipled me to be more like Jesus. Not only that, their passion and love for Jesus always inspired me and stirred my heart to have a deeper relationship with Jesus.
Fast forward to 2020, I have now been entrusted to lead this COOL. My desire is for every member to know Christ personally and to grow in deeper intimacy with God. We want to make this COOL a family; the place where we feel like we belong and that we can grow together to know Christ more.
I admit that I am not a perfect leader or shepherd for the COOL. I have still got so much to learn. There had been at times the feeling of laziness to hold a COOL prayer. But there will always be one person from one of us who will initiate and encourage us to have COOL prayers. I honestly feel blessed every time we have the opportunity to pray for the COOL. Prayer truly makes a difference in the COOL and this COOL is truly a place where we can support and build each other up in faith and spiritual discipline. 
I'm truly blessed to be a part of this COOL Judea. A place where I can call my second family.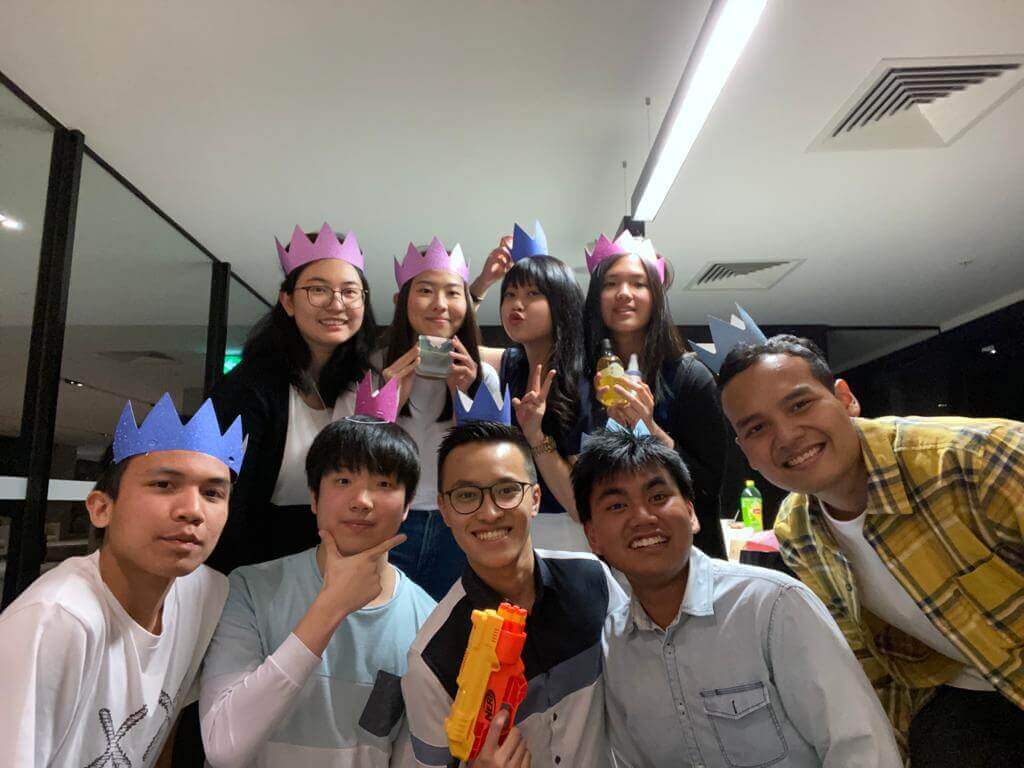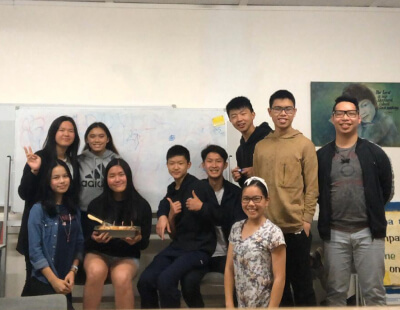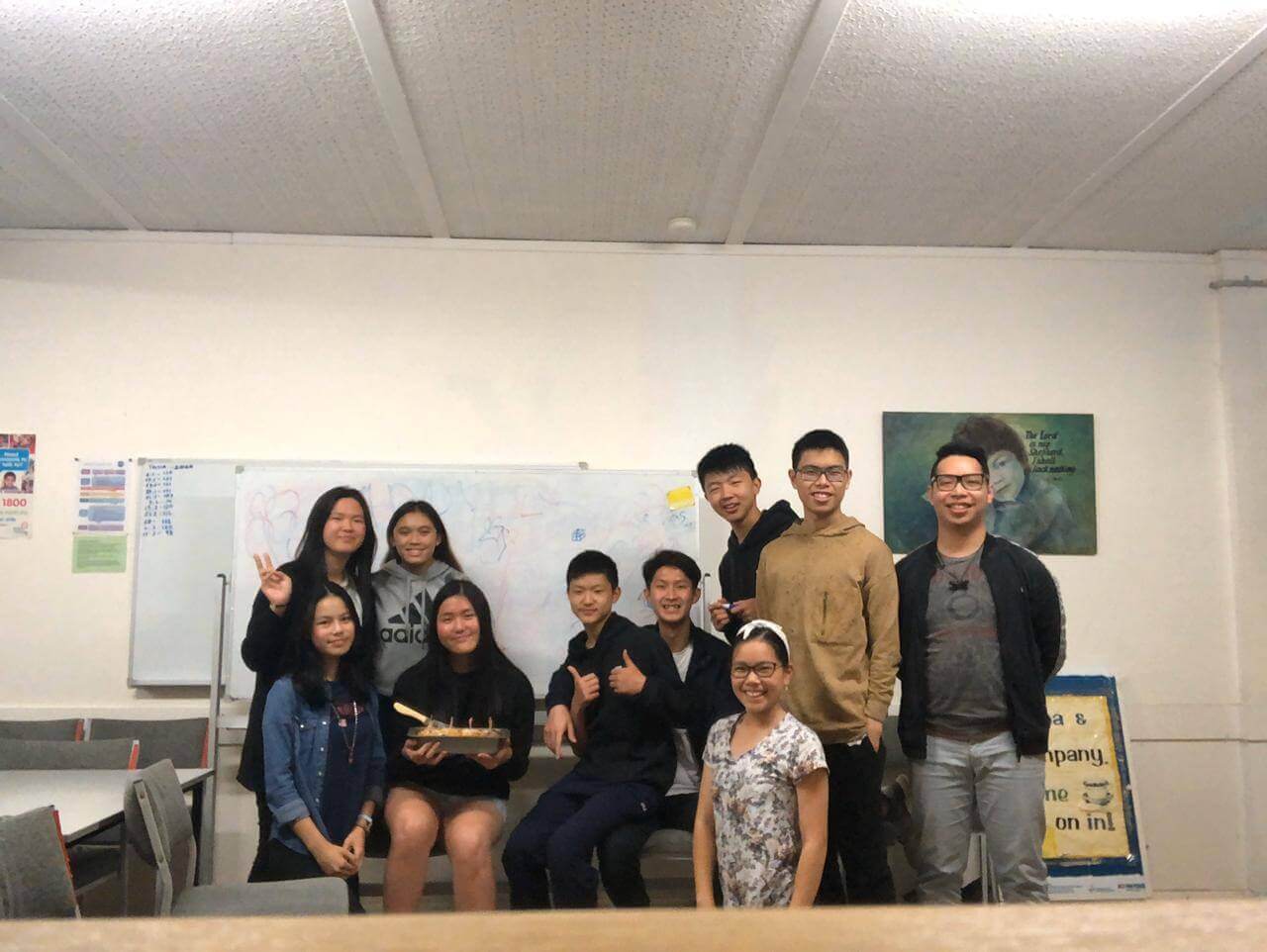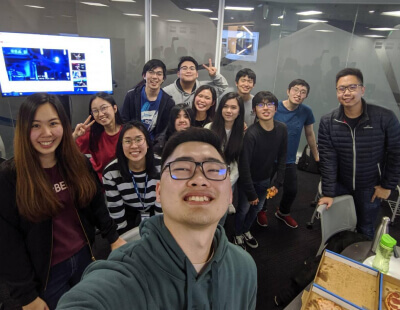 Taking a step into a new community is never an easy step. I know this because I needed to leave behind all of my friends and my colleagues back in Indonesia to start my journey in getting a graduate degree. I used to ponder on whether the benefit of my journey here was really worth it as I felt that I needed to give up the stability of my current life for something that was unknown.
As I journey on, I was introduced to a friend of my family that was a member of BIC church. Through her, I was introduced to COOL Moriah. I was sceptical at first on whether I would connect with them, but I was proven wrong.
I find Moriah as a place where I can grow together as a Christian. It also becomes a refuge while we are away from home. Now I am proud to say that it has become my second family.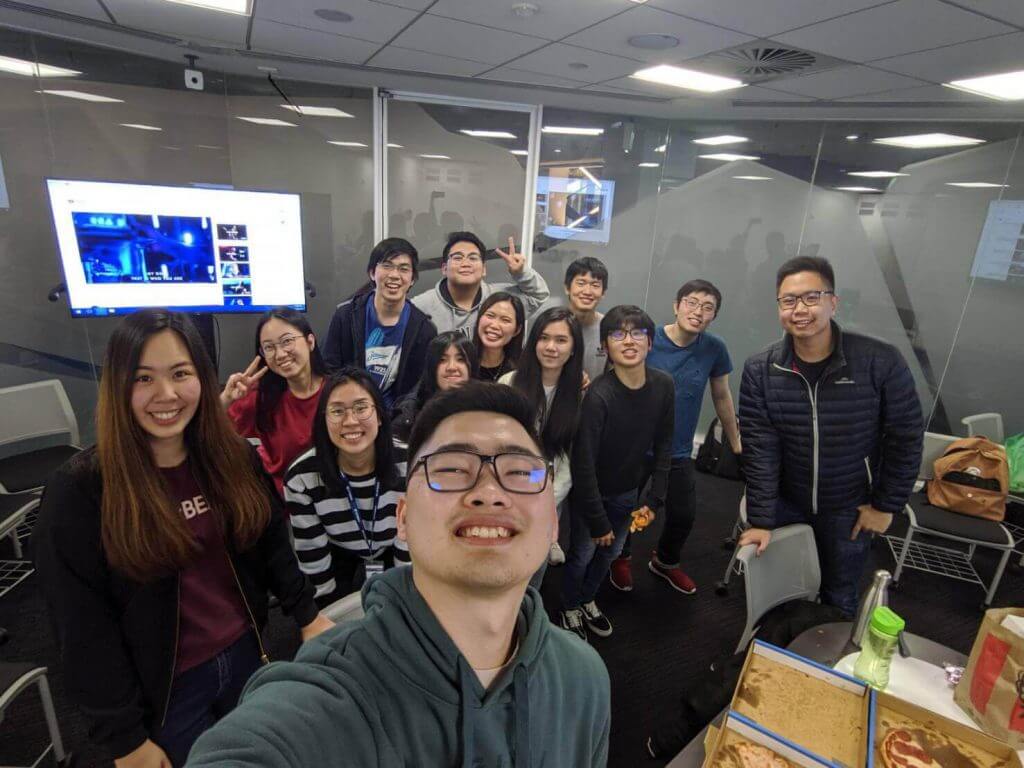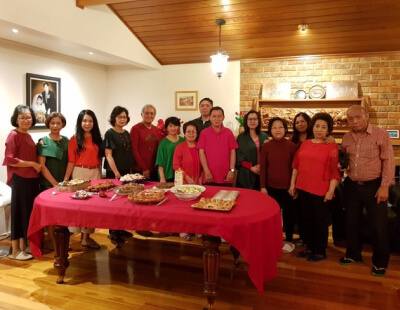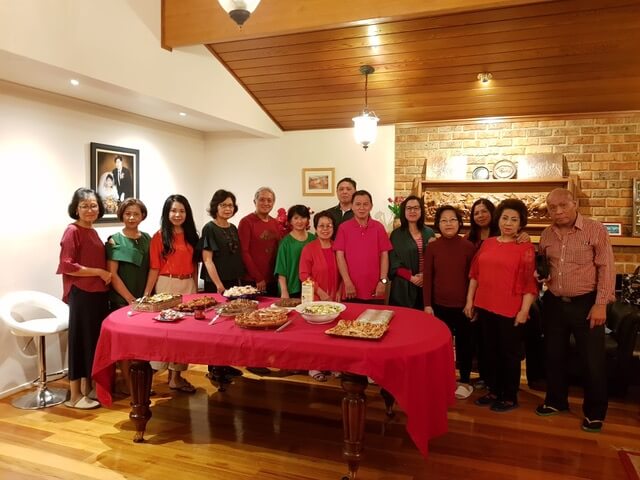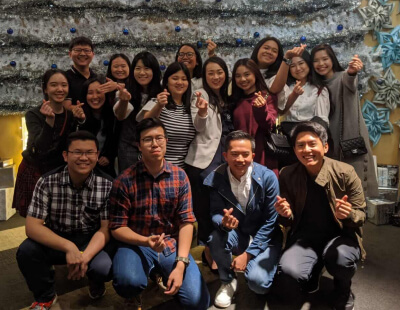 I joined COOL because I wanted to have more friends in Melbourne and I would've never thought that they will become my second family here. The first time I came to COOL, they were all very welcoming, care, and gave me a lot of food. It made me feel extremely comfortable, so I came back the next week, the week after, and until now.
They have become my second family, and they are always there for me in times of need, always encouraging and supporting me. Through COOL, I've learned how to pray not only for me but also for others, and I've learned the Word of God. Besides, I've realised how to love and take care of one another, and I've experienced God a lot through COOL. Truly I can see that God is working and showing Himself through my community.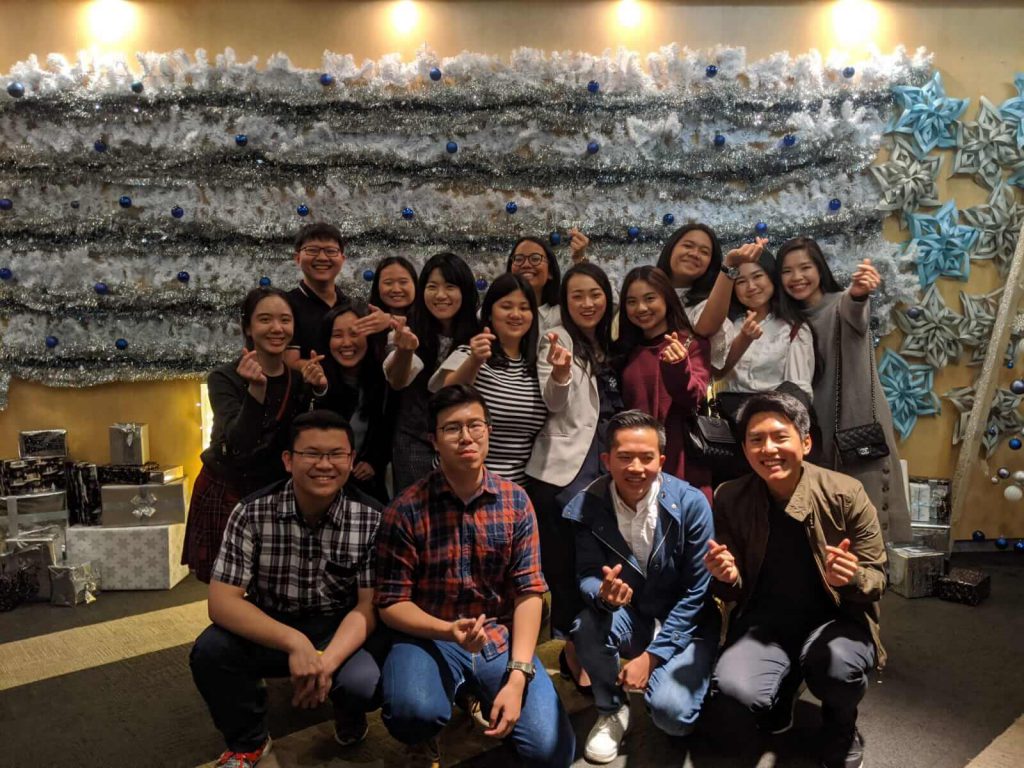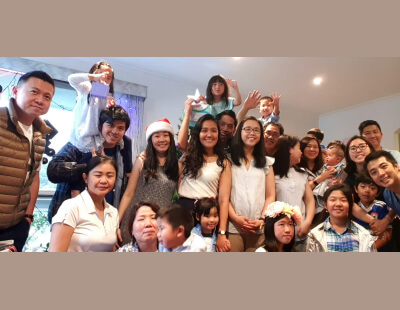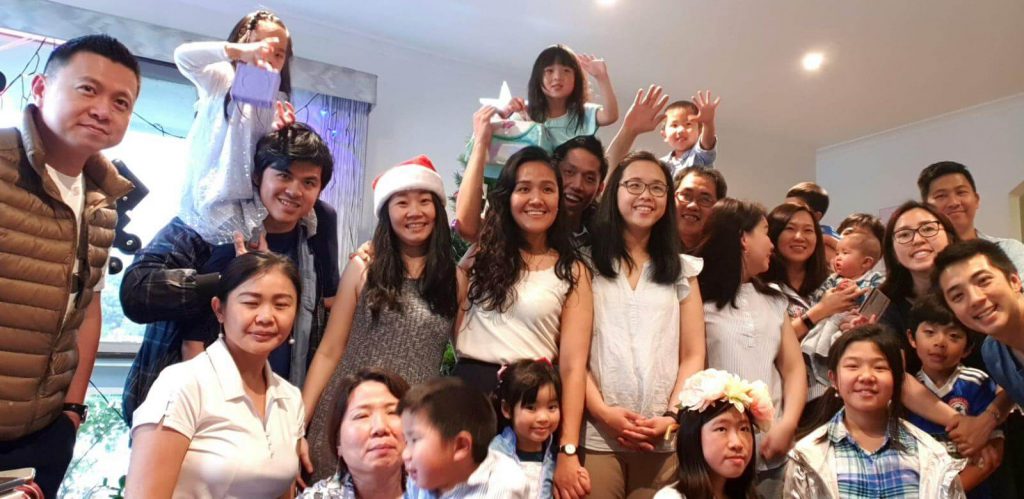 COOL Shiloh has become a second family to me. It is a place where we are all comfortable with each other and grows together in Christ. Being part of such a welcoming community has definitely given me something to look forward to each week, especially during the coronavirus lockdown.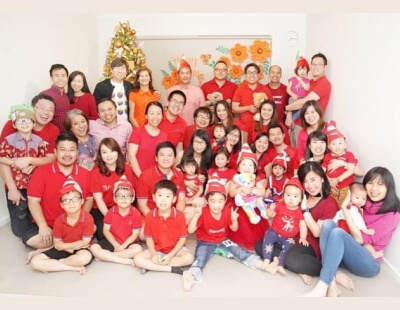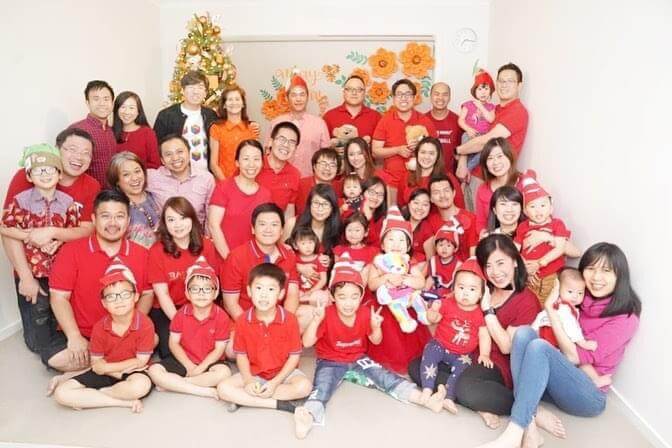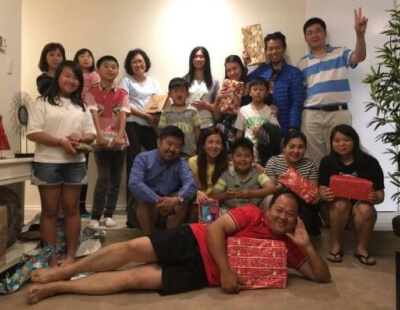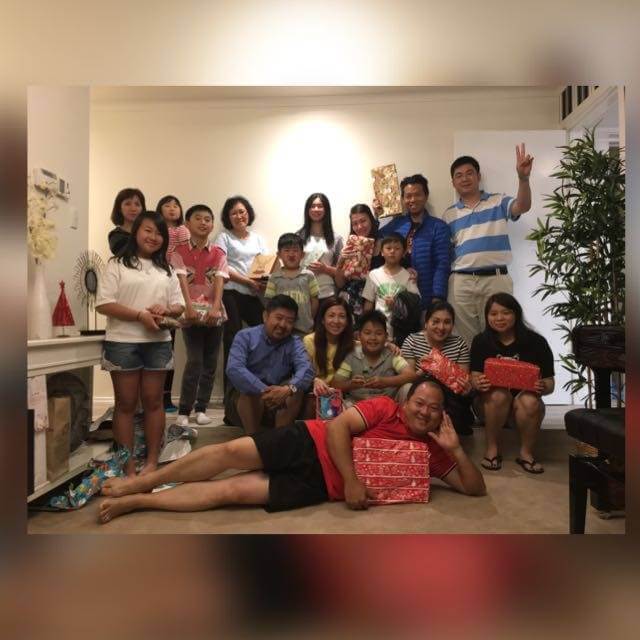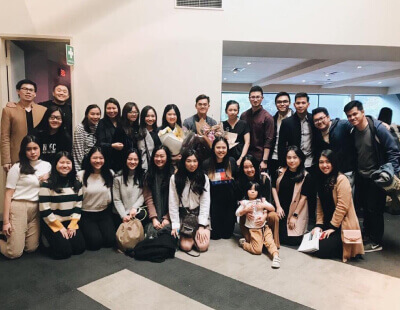 Zion feels like a second family to me; I can share happy news with them, but also discuss difficult issues and be open about my vulnerabilities. I used to be a passive Christian whose purpose of going to church was to take my share of the sermon and go home. Through Zion, I was reminded that being a part of the body of Christ means being an ever-growing disciple with a serving heart. They nudged me in that direction by introducing me to KOM, compelled me to serve in church, and guided me in learning deeper about salvation and holiness. I'm grateful that our friendship is beyond skin-deep, and that they can help hold me accountable for my spiritual commitments. Moreover, having fellowship with them always encourages me to pursue God's heart no matter the season of my spiritual life. Needless to say, I'm very blessed to have met Zion.