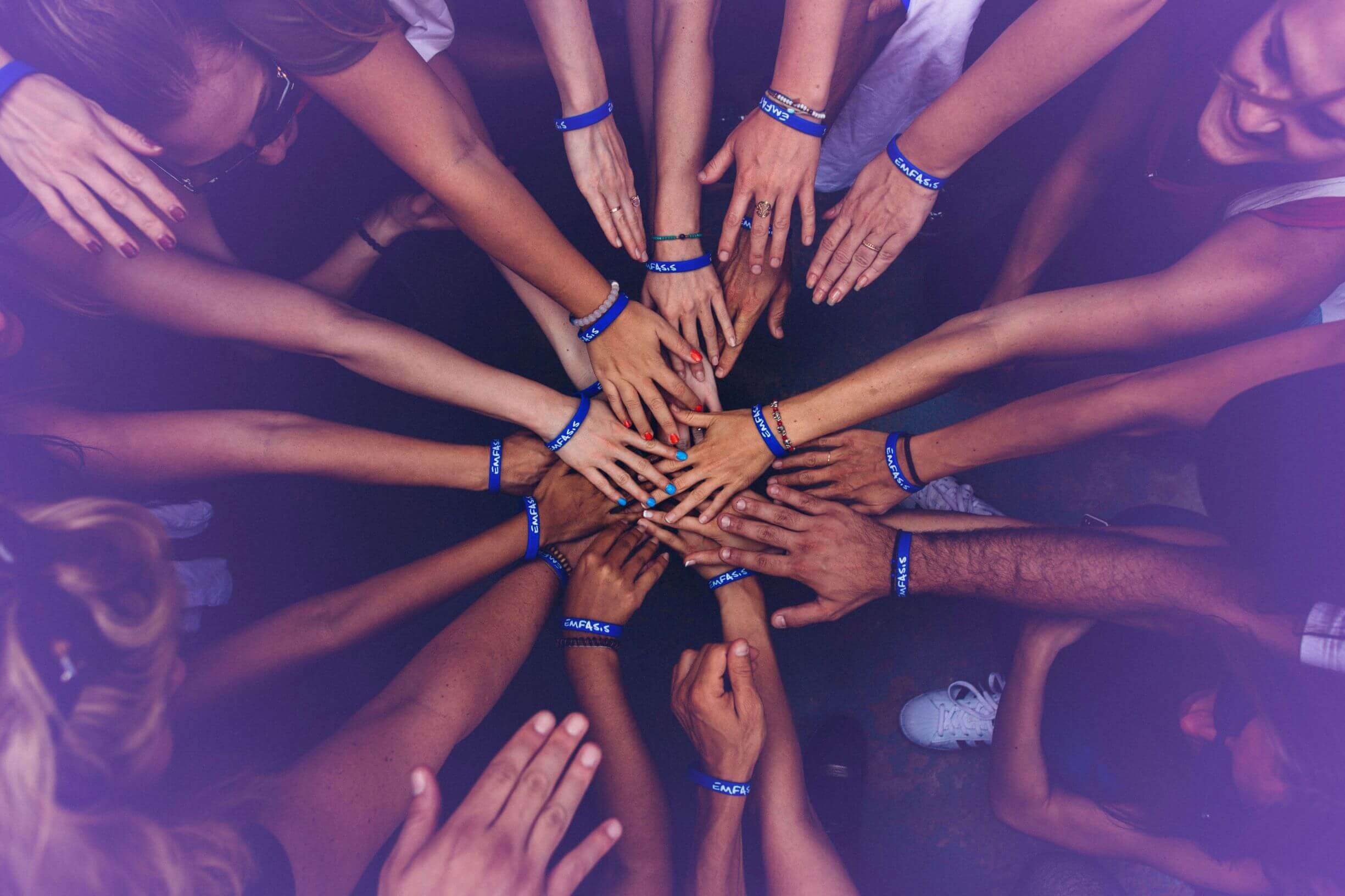 AREAS OF MINISTRIES
Become part of what God is working through Bethany International Church.
"The harvest is plentiful but the workers are few. Ask the Lord of the harvest, therefore, to send out workers into his harvest field."
Matthew 9:37-38
Caring
Caring
The caring ministry exists to care for one another within our local church. As we receive love freely from God, we also want to share it for others. The base of our ministry is LOVE (1 Corinthians 13: 1-3). According to the scriptures from the bible (Galatians 6:9–10) Let us not become weary in doing good, for at the proper time we will reap a harvest if we do not give up. Therefore, as we have the opportunity, let us do good to all people, especially to those who belong to the family of believers. Our specific goal is to ensure that every member of the church feels God's love in their life throughout our ministry.
OUR MISSIONS
We have a vision to show God's love to others by putting into practice (i.e. spiritually and physically active).
MISSION: Welcoming newcomers in our church, Providing physical help for students, young professionals, and families (e.g. finding or moving house, study difficulties, finding a job, child care, etc), Providing spiritual help (e.g. prayer' needs, counselling, encouragement support, praying partner, etc), Helping members in administration process (e.g. baptism, ministry, SOM, etc), Allocating members to the nearest COOL.
OUR OBJECTIVES: Maintain and enhance the spiritual growth of existing member by encouraging them to join the ministry, Ascertain new members feel welcome and join FA by cooperating with all COOL leaders, Give spirituals & physical encouragement to the members.
OUR ACTIVITIES
ADMINISTRATION: enrollment for baptism, enrollment for ministry, enrollment for counselling, allocate newcomers to FA, write and sent welcoming letters, give information, etc).
SOUL RETENTION: make a call privately to new and existing souls and offer help for them.
WELCOMING: greet newcomers and giving welcome pack as well as inviting them to have fellowship in visitors' room.
VISITATION: visit members who need help for prayer.
TRANSPORTATION: providing transport to those who are needed.
PASSION: Care for one another.
SPIRITUAL GIFTS: Exhortation, Administration, Helps.
PERSONAL STYLE: Energised – people & task-oriented, Organised – structured.
SKILL & ABILITY: Friendly, Communicative, Administration skills.
COMMITMENT: Attend regular monthly Saturday meeting.
Choir / Singer
/ Worship Leader
Choir / Singer / Worship Leader
Vocal ministry consists of mainly worship leaders & singers, with occasional choir teams to support events. In relation to praise & worship, the Bible highlights the importance of praising the Lord numerous times, as it is the expression of our love towards Him. 
"Let the word of Christ richly dwell within you, with all wisdom, teaching and admonishing one another with psalms and hymns and spiritual songs, singing with thankfulness in your hearts to God." ( Colossians 3:16) 
Therefore, this ministry is meant to inspire the congregation in praise and worship to know God & to experience His presence. The purpose is to share the gospel of Jesus Christ through songs, to encourage believers in their walk with Christ. The ministry is also meant to provide a platform through which individuals may share their gift and to become an integral part of the praise and worship team.
Our aim in this ministry is to cultivate a team of dedicated worshippers who worship in understanding, truth and love. Apart from having the fundamental vocal skill to join in, we seek vocalists who are willing, teachable, passionate about Christ. We seek those who want worship and have a ready heart to be part of the praise and worship family.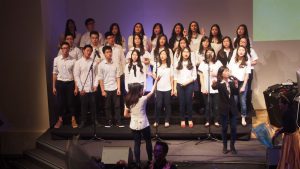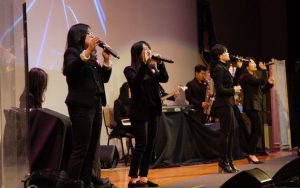 Dance / Flag
Dance / Flag
Dance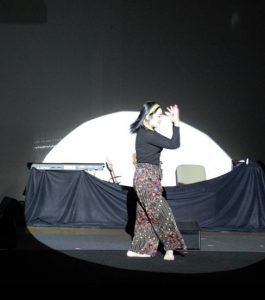 Dance Ministry is dedicated to worshipping the Lord through the art of dance. We seek to glorify God in all aspects of our lives and praise dancing is another way in which we desire to please God. Our conviction of this ministry comes from Psalms 150:4, where we are to "praise Him with the tambourine and dance".
Flags
Flags, as well as banners, are used in worship to exalt Jesus and His name before men and also before the powers of darkness. They may also declare our redemption through Jesus and His blood. During worship or during ministry time, our flags proclaim the dominion of God's Kingdom and mark our Spiritual territory. They also serve to invite and usher in the presence of the Holy Spirit.
Drama
Drama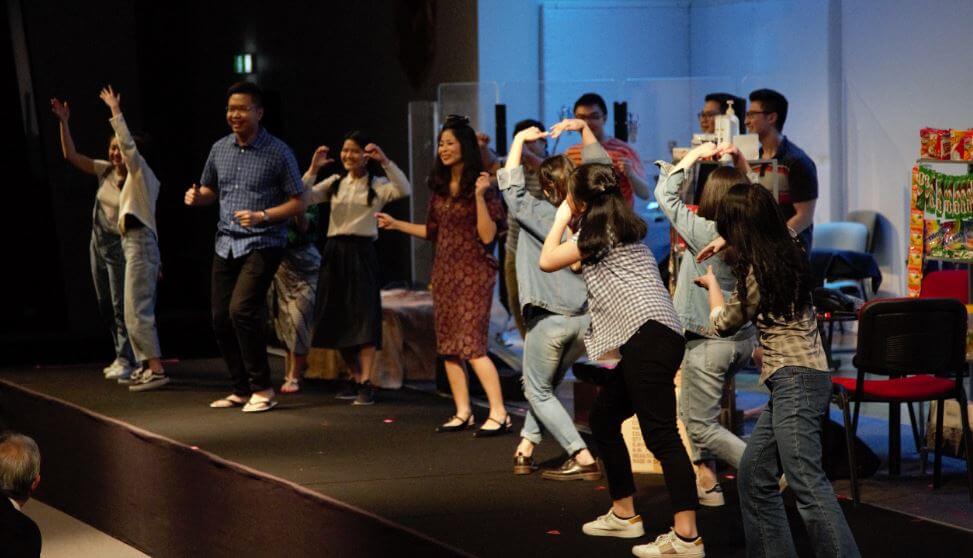 The Drama ministry, or The Messengers, is a vessel to evangelise to both believers and unbelievers through the use of a creative way of preaching the Word of God, that is through drama and film. The Messengers links spiritual gifts, professional training, natural skill, and creative abilities together, all for the glory of God. God has selected some of His people to be blessed with gifts and skills related to this ministry, and the Messengers hopes that they may use their talents to be a vessel for Christ in expanding His Kingdom. May His people flourish in their spiritual life as they grow and be shaped through this ministry.
Hospitality
Hospitality
Our team operates BIC Café, and serves food and drinks to the church attendees. Our mission is to be a blessing for others through hospitality service. BIC Café is a place to connect everyone and build friendship over a meal or drink. It is a fantastic opportunity to spread the Gospel and pray for each other.
Our ministry is a great training opportunity, where workers can learn the full hospitality skills from customer service, food beverage service, coffee making, cashiering, food preparation or cooking, cleaning, and management. This will help to equip workers when entering the external hospitality workplace.
Intercessory
Intercessory
Every child of God is called into a ministry of intercession; however, there are those with a specific that are called upon to intercede. The reason why is there seems to be a greater anointing on that person to pray is because they have dedicated and committed themselves to intercession.
The ministry of intercession is not a part of the five-fold ministry gifts God gave to the church in Ephesians 4:11. It is a ministry that everyone is to be involved in from the least in the kingdom of God to the greatest.
IT Support
IT Support
IT Support Ministry is an important ministry that is being used to provide technical support for our weekly church services and special events. Through this ministry, the preaching of God's Word is enhanced within our congregation, and effectively reaches out to our community. The Technical Ministries Team is responsible for all audio, video, lighting, presentation, and all broadcasting of audio and video for all worship services and special events in the church.
Kids Army
Kids Army
Kids have the greatest potential to impact and change the world. Being kids is an important stage of life where they build their foundation of characters, faith, and principals in life shaped through what they watch, learn, and listen.
The world offers many easily accessible channels for children to get influenced by wrong values through media, books and technologies. We see more and more children become rebellious, disrespectful of God's existence, and trapped into addictions. This leads to a point for them not knowing who they really are and what is the purpose of their lives.
Kids Army for Jesus is a ministry called to train and influence the children generation (aged 18 months to 12 years old) to be radical in their callings to follow Jesus. This ministry reflects the new wave of children church ministry in these last days, where it moves in different ways from the well-known ordinary children church.
We believe that God wants this generation to utilize their maximum energy and potential as the Army of God who will declare His Kingdom in the world through their lives.
Media Art
Media Art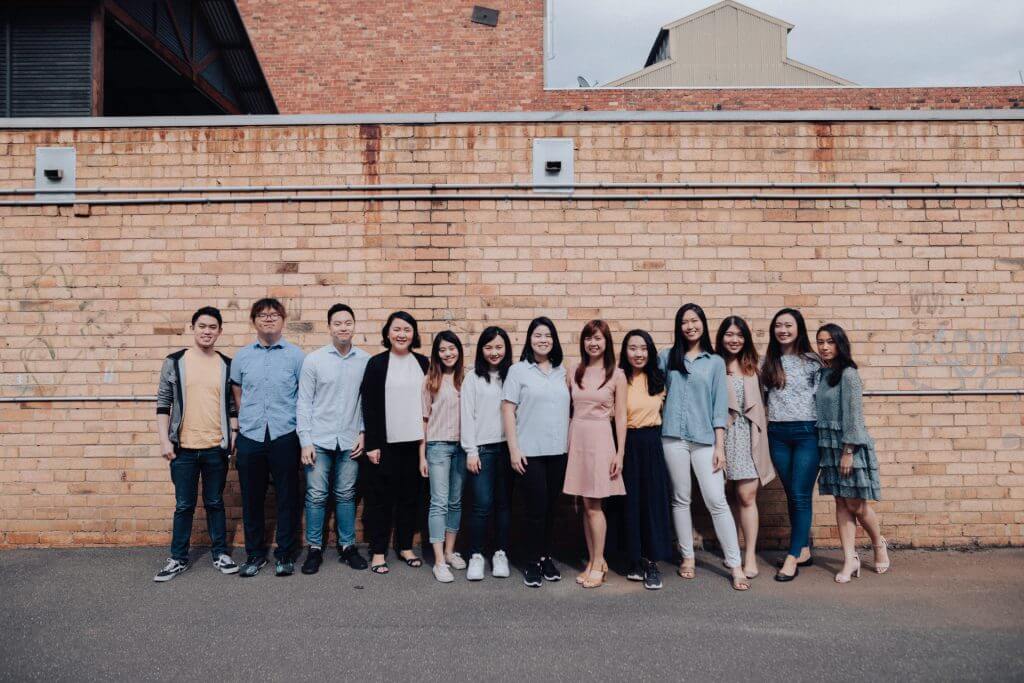 As the world is moving towards a digitized era, the Media Art ministry serves a purpose to carry the Gospel of Jesus Christ through the use of technology and media. It also aims to help in equipping the other ministries by using the digital platform as an outreach tool for the lost souls, and a worship tool for the congregation.
Those who serve in this ministry can find great fulfilment in being part of a team who loves the Lord and who has a great time serving. This Ministry is not just about technology, but also about the people. We are all part of a family in this ministry. Therefore, through this ministry, we as part of the team may encourage one another in serving for the Lord.
Mission & Evangelism
Mission & Evangelism
As a church, we are called to go and make disciples of all nations, baptizing them in the name of the Father, the Son and the Holy Spirit (Matthew 28:19) according to the Great Commission that Jesus gave before He was ascended to Heaven. We believe that this commandment is in the heart of God and that our God is the God of mission, being the missionary Himself who came from Heaven to save mankind. The mission that Jesus had while on earth is now our mission since we are the Body of Christ. What he did in his physical body, we are to continue as his spiritual body - the church. What is that mission? Introducing people to God! The Bible says "... Christ changed us from enemies into his friends and gave us the task of making others his friends also."
Evangelism is sharing the good news of Jesus Christ (i.e. the gospel). As with all other aspects of Christian ministry, evangelism should be done in the power and under the direction of the Holy Spirit. Because evangelism is an expression of God's love for those who don't have a relationship with Him, therefore we have to trust Him to bring about the results that He longs for.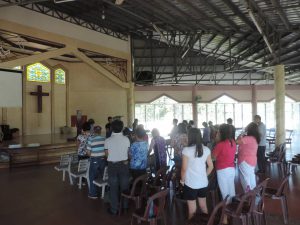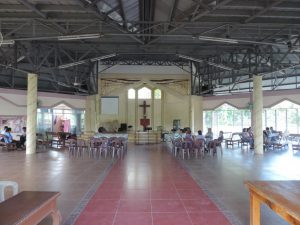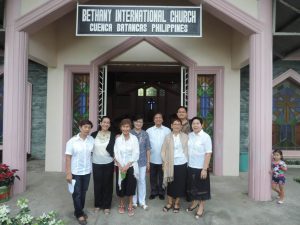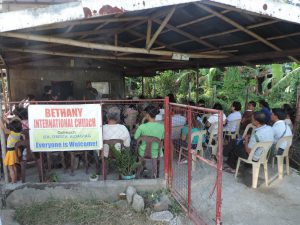 Multimedia
Multimedia
Multimedia ministry is to carry the Gospel of Jesus Christ to our visually-driven, ever-changing world through the use of technology and media. The ministry is entrusted to equip other ministries in the church to use digital and electronic media as worship and outreach tools. It not only provides the technical support required for our worship services, but also records various events, teachings and sermons, which are made available for viewing to our website and other online platforms.
Music
Music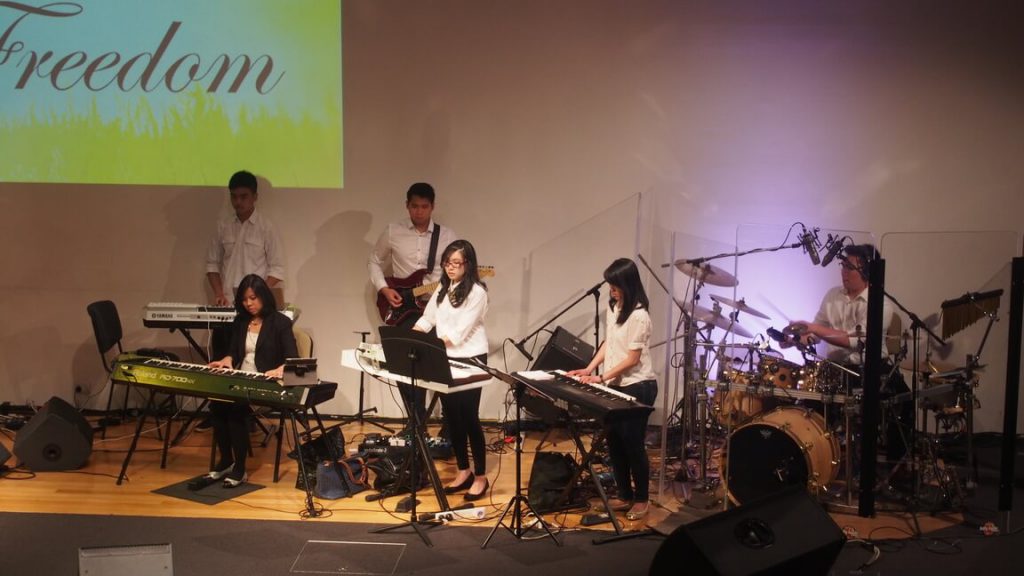 Music ministry exists to serve the local church in helping churches, leadership teams and individuals to serve God with the musical gifts He has given them. We value this ministry because Colossians 3:16 shows us that music is a ministry of God's Word, to build up his church.
We believe that this verse is true and music plays a critical role within God's church, helping us let the Word of Christ dwell in us richly. Music ministry has lacked priority within many local churches for a long time and therefore needs to be encouraged, developed and grown to help God's people 'Rejoice in the Lord' and be filled with 'an inexpressible and glorious joy (1 Peter 1:8).
As music has become an important part of today's society, and thus it can become a platform to reach out to this nation with the gospel. Music of the local church needs not to be a stumbling block to hearing the good news of Jesus but rather a tool.
Podcast
Podcast
We feel so blessed that every week we always get a new spiritual food from the sermon delivered by the pastors in BIC that enables us to have in-depth understanding and knowledge of the Bible. Not only that, this church also provides us with a community where we can grow as Christian through sharing and caring from one another. That is the initial reason we have the heart to start this podcast.
The name Cultivated itself, is more often used in gardening terms which means, planting, watering, treating the soil, and harvesting the plant. It represents one of many symbols that has been written in the Bible about living as a Christian. In the end, our goal is to glorify God with our life and be fruitful in Him.
Starting from understanding, knowing, and experiencing Jesus in our life, I believe it will become an automatic response for us to spread the love and grace He has given to us, to others as well. Our podcast's motto is "Equipping all generations to become Christ's ambassadors", and that is the vision and mission we want to deliver to everyone who listens to this podcast.
Sound System
Sound System
Effective sound ministry is much more than just knowing how to utilize the equipment. It's about knowing what's going on in the service—who is doing what— and bringing it all together. That means preparation will count for as much as skill. And communication too—especially with the worship leader, who is also trying to bring everyone involved together. As a sound person at church, it is a ministry to make sure that the songs are sung at a good volume and balance, so that we can help people worship and praise God well.
Teaching
Teaching
KOM program is part of discipleship according to the Great Commission of our Lord, Jesus Christ (Matt 28:19), which is run through a series of Biblical teaching program to equip all levels of BIC congregation for the work of the ministry; with a biblical understanding of the Christian Faith and practical aspects of Christian Life.
The Vessel
The Vessel
We are the young generation called to be God's children. We aren't called to walk in our strength; Instead, we are called to walk in Him - that by His grace and mercy, we may reach out to the young generation through fun games and activities, authentic fellowship (with lots of food) and connect with new friends. We are the zealous and passionate generation for God's glory.
Usher
Usher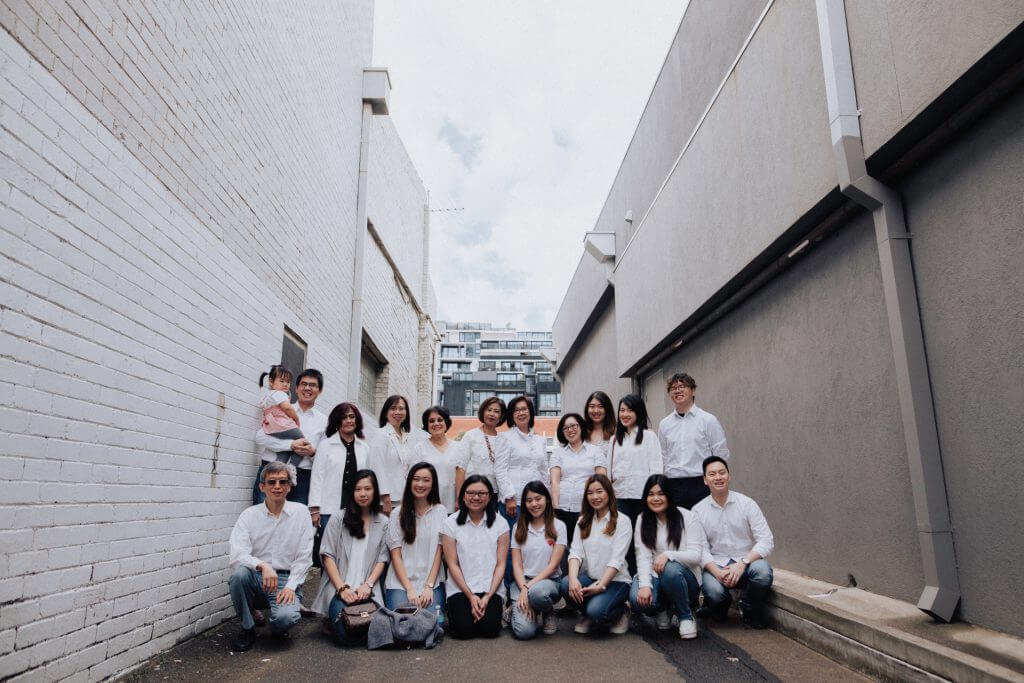 Ushers ministry is often the first voice and the first interaction visitors experience at a church. They are responsible for bringing comfort, compassion and the spirit of God's blessings to all who enter the church doors. Their overall mission is to be of service to the church family when needed in order to further the Lord's message of loving one another even as God has loved us.
If you want to join a ministry, please contact us.